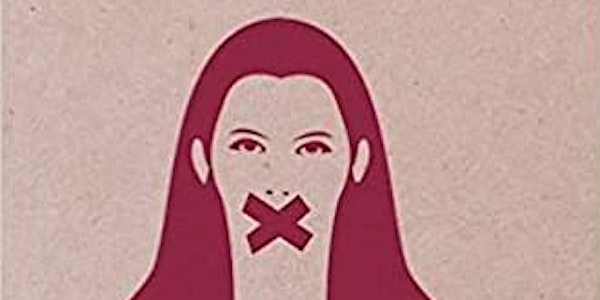 Inaugural UCL Collaborative Social Science Domain's Annual Lecture 2022
Event Information
Location
Darwin Lecture Theatre, UCL
Darwin Walk, off Malet Street
London
WC1E 6BT
United Kingdom
Cross-disciplinary Conversations: Sites for Decolonising Conceptual Frames and Methodologies
About this event
Inaugural UCL Collaborative Social Science Domain's Annual Lecture sponsored by SAGE Publishing
6-7.15pm, Thursday, 16th June 2022
Professor Vineeta Sinha, Department of Sociology, National University of Singapore
Darwin Lecture Theatre (B40), Basement, Darwin Building, UCL, Darwin Walk, off Malet Street, London, WC1E 6BT
• NB: You cannot enter the Darwin Building via Gower Street; this door is locked. Please use the Darwin Walk entrance
• The lecture will also be live-streamed via our YouTube channel
Summary
An eclectic mix of disciplines and research methodologies is crucial for theorising socio-economic, political, cultural, and religious domains. However, in a refreshed take on an old problematic, in a commitment to 'post-colonial' and 'de-colonial' frames, this lecture proposes these border crossings create opportunities for focusing a critical lens on existing disciplinary conceptual frameworks and methodologies.
Disciplinary boundaries and convergence
Neither the idea of dialogue, nor interactions across disciplinary boundaries, are new or recent. Anthropology and Sociology have long been approached as associated disciplines, even though their historical trajectories are distinct. While they share similarities, they also embody distinct disciplinary logics and practices. Attempts have also been made to see points of convergence between History and Anthropology.. Fields of study denoted as 'Anthro-history' and 'Ethno-history', were already curated in the 1960s. These approaches foresaw value in the ethnographer's method of immersive fieldwork, and the historian's concern with time-frames, providing valuable perspectives for theorising the ongoing dialectic of past and present.
Eurocentric assumptions
With a view to identifying blind spots within disciplines, rooted in deep-stated Eurocentric and Androcentric assumptions, and drawing on research on Diaspora Hinduism and Trans-Asian mobilities, this lecture suggests concrete strategies for pushing conceptual and methodological boundaries, to reconfigure and decolonise disciplines in the process.
Welcome & introduction
Professor Carey Jewitt, Chair, Collaborative Social Science Domain / Professor of Learning and Technology, UCL Knowledge Lab, Culture, Communication & Media, UCL's Faculty of Education and Society
Q&A session
Chair, tbc
The lecture will be followed by a drinks reception in the Roberts Foyer, UCL Engineering Roberts Building, UCL, Malet Street
About Professor Vineeta Sinha
Professor Vineeta Sinha (Department of Sociology, National University of Singapore) obtained her MSocSci from NUS and her MA and PhD in Anthropology from Johns Hopkins University.
Her research and teaching interests include the following areas: Hindu religiosity in the Diaspora; religion-state encounters; religion, commodification and consumption practices; history and practice of sociology; critique of concepts and categories in the social sciences; rethinking the teaching of classical sociological theory. She has published articles in a range of peer-reviewed journals and the following monographs: A New God in the Diaspora? Muneeswaran Worship in Contemporary Singapore (Singapore University Press & Nordic Institute of Asian Studies, 2005); Religion and Commodification: Merchandising Diasporic Hinduism (Routledge, 2010); Religion-State Encounters in Hindu Domains: From the Straits Settlements to Singapore (Springer, 2011).
She is Vice-President (Publications) of the International Sociological Association (from 2014-2018) and co-editor of the Asian Journal of Social Science (Brill), the Monograph Series, Social Sciences in Asia (Brill) and the Routledge International Library of Sociology.
About UCL Collaborative Social Science Domain
UCL's Collaborative Social Science Domain (CSSD) fosters collaboration across the various social sciences within UCL, and between the social sciences and the natural and applied sciences, and the humanities across UCL departments and faculties. Through a program of engagement and impact activities, including our Early Career Researcher Network, we seek to build UCL capacity in this domain, encourage methodological innovation, and establish collaborative networks across disciplinary boundaries.
About SAGE Publishing
SAGE is a global academic publisher of books, journals, and a growing suite of library products and services.
Driven by the belief that social and behavioral science has the power to improve society, we focus on publishing impactful research, enabling robust research methodology, and producing high quality educational resources that support instructors to prepare the citizens, policymakers, educators and researchers of the future. We publish more than 1,000 journals and 900 new books globally each year, as well as library resources that include archives, data, case studies, video, and technologies for discovery, access, and engagement. SAGE's founder, Sara Miller McCune, has transferred control of the company to an independent trust, guaranteeing its independence indefinitely.
Date and time
Location
Darwin Lecture Theatre, UCL
Darwin Walk, off Malet Street
London
WC1E 6BT
United Kingdom