About this Event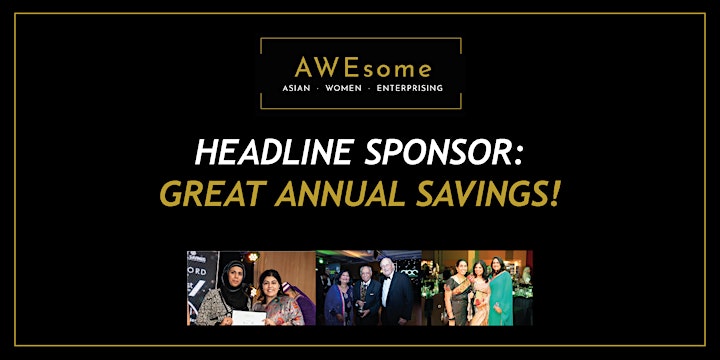 *** Following the latest Government advice, we wish to take this opportunity to inform you that we have taken the decision to postpone the upcoming event. We will absolutely be running it at a later date, once Public Health England and the Government declare it safe to do so. ***
Join Asian Business Connexions and the AWEsome Women to engage in practical workshop. By the end of the session you will:
- Understand: what makes an AWEsome woman, the challenges our inclusion experts have faced and being 'included and diverse'
- Understand the benefits of having a more inclusive workforce
- Discover the barriers that employers face in recruiting a diverse workforce
- Be able to develop a clear plan of action for your organisation to become more inclusive
- Be able to create a network of positive action led by our AWEsome women
This workshop aims to promote the importance of inclusion and diversity as well as the barriers that the #AWEsome women have faced within their careers and personal life. A Q+A session with the #AWEsome women gives you the opportunity to ask burning questions as we also look forward to hearing from an equality expert – Ranjana Bell MBE, Nusheen Hussain, who will be speaking about the importance of inclusivity for Home Group and Nitin Shukla who will be saying a few words to explain the work undertaken at Northumbria Police to improve engagement and inclusion. This event also allows you to put time towards your CPD.
Our AWESome Women
Cyrenne Khaliq - Gainford Group
Irim Ali - David Gray Solicitors
Sharmishta Chatterjee - Banerjee - Newcastle University
Anu Kapoor - RBS
Shamin Ali - TBI Law
Surbhi Vedhara - Sweeney Miller Solicitors
Sanjee Ratnatunga - Ideas for Change Consulting
Shazia Noor - Nur Fitness CIC
Mozghan Hemati - Royall Roll
Hina Jefferies - Mayvn Associates
Veena Soni
Kainat Javed
Ranjana Bell
Event Schedule
12:30pm - 12:50pm – Arrival and networking
12:50pm – 13:00pm – Introduction to the workshop
13:00pm – 13:10pm – Introduction to the #AWEsome campaign
13:10pm – 13:30pm – Guest speaker: Ranjana Bell MBE speaking about : What makes an 'AWEsome woman', my journey to where I am now, the challenges I have had to face, sharing and caring for each other, being 'included and diverse'.
13:30pm – 14:00pm – Guest speaker: Nusheen Hussain speaking about: Why is inclusion important for the sector and Home Group, Eradicating the gap - It all starts with culture, Home Group initiatives, best practice and the challenges, a personal perspective, time for Q &A
14:00pm – 14:45pm – Lunch
14:45pm – 14:50pm – Afternoon introduction
14:50pm – 15:00pm – Guest speaker: Nitin Shukla
15:00pm – 16:00pm – Q+A with #AWEsome women