.Good intent only goes so far - the use of language needs careful attention
About this event
You will have seen and heard of many instances in which people have become embroiled due to a poor choice of words or where actions were inappropriate. Often mistakes are made by well-intentioned leaders who are simply clumsy, but this is where we should realise that intent only goes so far.
Language is where we need to focus our attention and think about how words land. The reality is that despite the best intention, our words can result in hurt, people feeling disrespected or marginalised as a result.
In her talk, Joanne - founder and CEO of SEE Change Happen, an Diversity & Inclusion practice with a specialism in providing Transgender Awareness, will speak about why (and how) we need to be accountable for our language, our impact, and to stop hiding behind our well-meaning intent.
After the TED-style talk, attendees will have an opportunity to reflect together on what has arisen for them in hearing Joanne speak.
*** This event is aimed primarily for senior people with responsibility for delivering organisational results ***
A portion of the proceeds from the event will be going to a relevant charity close to Joanne's heart.
More about the Speaker
Joanne Lockwood is the founder and CEO of SEE Change Happen. Her mantra is Smile, Engage and Educate and she passionately believes that "people are people" and, no matter who they are, deserve to be treated with dignity and respect.
She joined the Royal Air Force straight from school as an electronics apprentice before moving back in to Civilian life and developing her own self-taught career in computer networking. Joanne worked for a well known International Private Bank and traveled the world deploying computer systems to some pretty far out and exotic places.
Throughout a number of business iterations, she worked on a number of high profile projects. At the peak, Joanne's business turned over £3m and employed 25 staff.
Joanne is the First Openly Transgender Past National President of the 90 year old "Men's Club", The Round Table. Joanne spent 18 years as a Round Tabler, involved with the community and various fund raising activities, this culminated in her becoming the National President in 2008.
Joanne speaks openly about the challenges she has overcome during her life and recent journey whilst maintaining her 30 year marriage, family relationships, and close friends.
About the Series
Profitable Wellbeing - Working towards creating the most successful, inclusive work cultures in 2021
Join Serenity in Leadership as we bring together exceptional thought leaders and grassroot colleagues to propel the importance of diversity and a healthy workplace culture.
This monthly series focuses on the nuances of the more challenging - and less talked about - aspects of inclusion and wellbeing. From disability awareness to love's place at work, we dive into the deep end to grapple with unconventional subjects head-on.
Each event begins with a short keynote by an amazing speaker, followed by a 40-minute dialogue in which all attendees have the opportunity to explore the impact that the talk has had on them. This hybrid formula is unique in that it brings together education, exploration, and proactive support in a non-judgemental environment and it enables people to interact and hear each other's feelings and reactions following the talk.
Date: 17th June
Time: 12-1:30pm
Place: Zoom
NB: if you are unable to attend but would like a recording of the session, please purchase a ticket for the event and we will send you a link afterwards.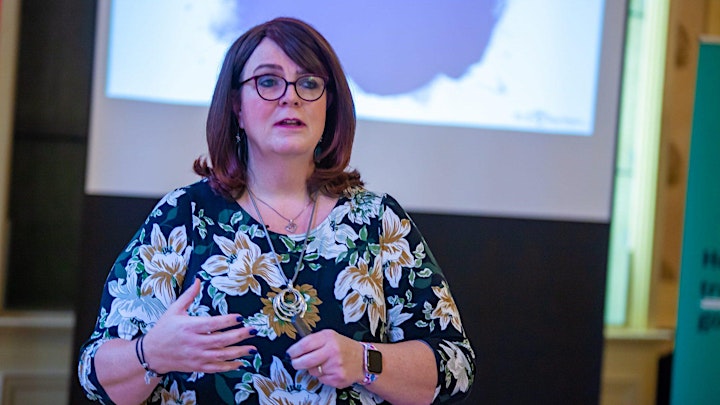 Organiser of Inclusion through Language - Why it Matters
Serenity in Leadership transforms organisational cultures.
Over the past 25 years, we've worked with executives in Fortune and FTSE 500 companies such as Pfizer, Citigroup and Transocean to help them build a more responsible workplace.
‍
We believe that responsible power is the cornerstone of business success. 
For employers, a responsible workplace encourages compassionate leadership and accountability. 
For employees, a responsible workplace fosters psychological safety, risk taking and -self -expression. 
For the organisation's culture, a responsible workplace builds trust and collaboration and welcomes diversity 
in its people.
 
Our passion for responsible power has led us to support the role of inclusion, diversity and gender-balance in the workplace. As a result, all our solutions take into account these factors to ensure you reap the considerable rewards of a more enlightened organisation.