As part of Real's 'THEN and NOW' Inclusive Employment Project, join us for the next of our many FREE training opportunities for employers.
About this event
The workshop will be delivered by Jane Hatton (MSc FCIPD FRSA), the director of Evenbreak, one of our project partners. Evenbreak is a social enterprise that connects UK employers with disabled candidates and provides expert advice/consultation. Please see more information on the session below;
What you can expect:
Attracting Disabled Candidates – being seen as an inclusive employer of choice
This workshop will help participants identify and expand opportunities for attracting disabled candidates and advise employers on how they can become more attractive to disabled applicants. It will cover:
A vacancy occurs – then what happens?
Inclusive job design
Creating an inclusive job description
Writing inclusive job adverts
Where to advertise
Establishing credibility as an inclusive employer of choice
Who can attend:
This workshop is part of Real's 'THEN and NOW' Inclusive Employment Project and will be a great example of the work we are doing and the free training opportunities available to all Tower Hamlets Employers Network(THEN) members. This session is open to both members and non-members. If you are an employer based in or around Tower Hamlets and you are interested in making your employment practices more inclusive, it would be great if you could join us.
Disability Access:
We want to include everyone, no matter what their access needs. If you have any access needs for online meetings, viewing PowerPoint, or taking part in group discussions - please let us know as soon as possible. This is in confidence and so we can talk to you in advance of the workshop about how we can adapt things to meet your needs.
We look forward to seeing you then, If you have any questions about the session or our project please don't hesitate to get in touch, we are happy to help.
Email: ThenandNow@real.org.uk 
Phone: 07458 304615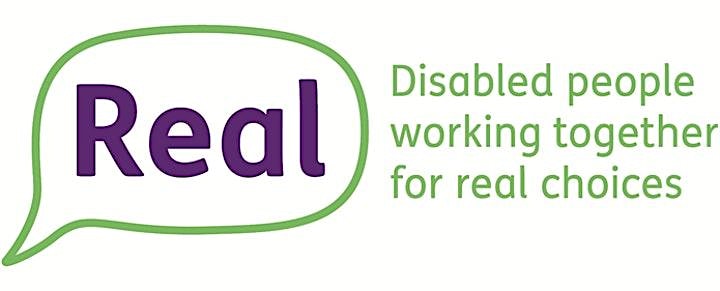 Organiser of Inclusive Employment Workshop - Attracting Disabled Candidates
We're run by disabled people, for disabled people, and have been around in one form or another for over twenty years.
We think disabled people should have the same choices and opportunities in their lives as non-disabled people, so we challenge inequality and discrimination.
We support anyone in Tower Hamlets who is or has been disabled or who has a long-term health condition.
Everything we do is based on the social model of disability.

We support people with any type of impairment or disability, and of all ages, genders, gender identities, ethnicities, religions, beliefs, and sexual orientations.

We also work with friends, families, carers, professionals and allies who support our goals.

We're formed through a merger of Disability Coalition – Tower Hamlets and Disability Information Training Opportunity, bringing together lots of different skills and experience.

We get most of our funding from Tower Hamlets Council and the local NHS, but we also get help from other organisations, businesses and donors.

Click here to make a donation to Real