Description
Built By Us announces its first Inclusive Intelligence workshop
When: Friday 22nd September 2017
Where: The Design Council, Angel Building, 407 St John Street, London, EC1V 4AB
Time: 9.00am- 14.00pm
Inclusive Intelligence is a reverse mentoring programme designed for business leaders and managers to uncover personal perspectives on diversity and inclusion and assist in the creation and development of new D&I strategies.
The UK's shifting demographics present businesses with both a challenge and an opportunity. Understanding the size, characteristics and diversity of the labour force is essential to planning for the future and it's good for business!
Through human interactions, real conversations and cases studies, the Inclusive Intelligence programme will provide the building blocks for UK businesses to create diverse, dynamic and creative work teams.
Upon successful completion of the programme delegates will have gained:
A good understanding of the barriers people with diverse characteristics or backgrounds may face, and what enables them within a business context;

The understanding needed to leverage the power of practical application of EDI strategies;

Understanding of good practice in addressing EDI in the business context.
WHO IS THIS EVENT FOR?
The Inclusive Intelligence programme is for business leaders team leaders and managers with responsibilities for recruitment, retention and training, as well as of course those who are managing others. The number of participants in each event is restricted and places will be allocated on a first-come-first-served basis.
AGENDA
09.00 Arrival/Coffee
09.15 Introduction Part One
10.45 Coffee
11.00 Introduction Part Two
12.30 Summary
13.00 Networking lunch
13.45 END
Supported by the Design Council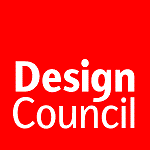 ---
Built By Us is on a mission to connect diverse talent with construction businesses.
To find out more about what we do you can:
Follow us on Twitter @builtbyusUK
Like us on Facebook https://www.facebook.com/builtbyus/
Or SUBSCRIBE to our newsletter.