Description
INCLUSIVE LEADERSHIP LAB
Thursday 19 March 2020 from 1430-1730
Venue: Pact Boardroom, 153-157 Cleveland Street, London W1T 6QW
Thinking differently about diversity, inclusion and bias
The lab is designed by Stephen Frost in collaboration with Pact with a focus on the TV and film business.
Stephen Frost and his team specialise in working with clients to embed inclusive leadership in their decision-making.
Pact have worked closely with the Frost team to design a programme which takes into consideration the barriers and working practises in TV and film, to create solutions and frameworks specifically tailored to the unique challenges and needs of this sector.
The leadership lab will inspire leaders to internalise and drive with confidence the journey towards real inclusion and will
bring diversity to the forefront of their long-term strategies both in business and production.
The lab aims to help leaders to:
-

Reframe 'diversity' and understand rationale and benefits of creating a diverse and inclusive teams and organisations
-

Understand and tackle their own unconscious bias
-

Embed inclusion in decision-making
-

Understand the framework necessary to create your own diversity strategy
-

Design, articulate and own actions that will make a difference
-

Embed diversity and inclusion in production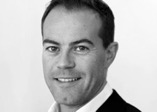 Stephen Frost (above) is a globally recognised diversity, inclusion and leadership expert, and founded Frost Included in 2012. Stephen worked in-house at KPMG as Head of Diversity and Inclusion, he designed, led and implemented the inclusion programmes for the London Olympic and Paralympic Games as Head of Diversity and Inclusion for the London Organising Committee (LOCOG).
Please note that this is a workshop specifically designed for production companies who are either Pact members or who supply content to the BBC. We will need to remove you from the list if you are not able to verify the above.