Join this panel discussion in rethinking inclusive space in Higher Education, based on learnings from disabled students and staff.
About this event
What are the unspoken norms that frame what constitutes competency or achievement? How do conceptual, social, and material spaces value some kinds of body-minds and not others? And now can both non-disabled people and academic institutions begin to take responsibility for their own unnoticed ableist attitudes and problematic teaching and learning practices?
In this panel discussion, we explore how we can critique the existing shape of higher education through the richness of our neuro and biodiversity and differences, rather than 'adding' disabled people or merely including them into existing normative higher education practices.
The event will be a lecture followed by Q&A session.
About the speakers
Dr Jos Boys is Director of the Learning Environments Equality, Diversity and Inclusion Centre (LEEDIC) and Course Lead for MSc Learning Environments. She was also a co-founder of the Matrix Feminist Design Collective in the 1980s, and more recently of The DisOrdinary Architecture Project which brings diverse disabled artists together with built environment students, educators and practitioners to bring new and innovative creative and critical approaches to disability, access and inclusion.
Margaret Price is Associate Professor and Director of the Disability Studies Program at the Ohio State University. She is currently at work on a mixed-methods investigation, the Disabled Faculty Study, which combines survey and interview data to learn more about the experiences of disabled faculty in higher education. Price's first book, Mad at School: Rhetorics of Mental Disability and Academic Life , won the Outstanding Book Award from the Conference on College Composition & Communication (CCCC). In Spring 2022, she will travel to Sweden to study universal design and collective access at the University of Gothenberg.
Poppy Levison is a 3rd year UG architecture student at Central Saint Martins, UAL. As a blind person, she speaks about architecture's tendency to fixate on the visual rather than the experiential, as well as the politics of inclusive design. She was a founder participant of the Architecture Beyond Sight intensive study course (an ongoing disability-led collaboration between The Bartlett and The DisOrdinary Architecture Project that explores ways to challenge ableist built environment education practices). Poppy is also Vice President of AS:CSM, the School's Architecture Society, and, Disabled Students Rights and Political Coordinator at Disabled Intersectional Voices in the Arts at UAL.
----------------------------------------------------------------------------
Join The Bartlett's monthly Inclusive Spaces event series, where we'll delve into the latest research and ideas from The Bartlett's world-leading thinkers on race, gender, LGBTQ+, disability – and other dimensions of diversity in the built environment.
Sign up for the Inclusive Spaces mailing list to receive monthly event details.
----------------------------------------------------------------------------
The Inclusive Spaces lecture series will be streamed live through Zoom. Please ensure you download Zoom and create an account prior to the event.
This session will be recorded and sent to registered attendees along with a transcript after the event has ended.
If you have any accessibility requirements or additional queries, please contact Steven Turner at steve.turner@ucl.ac.uk. Please note we require 2 working days notice for requests.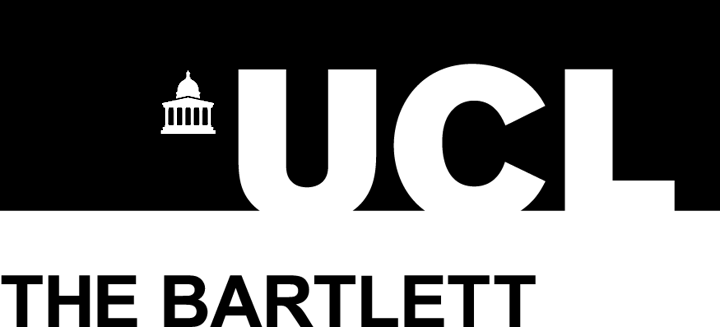 Organiser of Inclusive Spaces: Crippling educational spaces