Join our inclusive train play sessions at Stockwell Park Community Centre in a safe and understanding environment.
About this event
All Aboard Club is bringing its huge trains sets to Stockwell Park Community Centre for after-school play sessions on Tuesday afternoons.
Children can build and play with the trains in an inclusive, supportive and understanding environment. We particularly welcome children with additional needs.
An adult parent or carer must stay with each child during the session, but they get in for FREE.
Light refreshments will be available
Tickets must be booked in advance. The sessions are free for Lambeth residents. Non-Lambeth residents are welcome to attend - please buy a non-resident ticket.
GETTING THERE
Stockwell tube station is 10 minutes walk from the Community Centre
There is (paid) car parking on the local streets
Bus routes 2, 3, 59, 159, 195, 333, 345 and 415 run nearby.
These play session are supported by A 2nd Voice CIC (https://www.a2ndvoice.com) and Three Guineas Trust.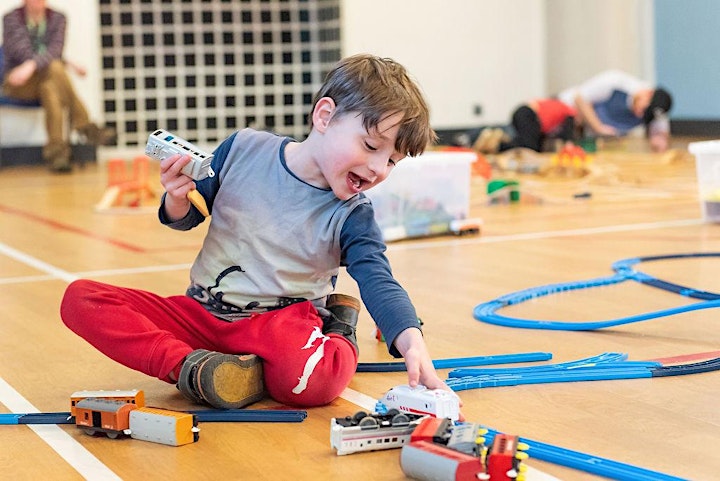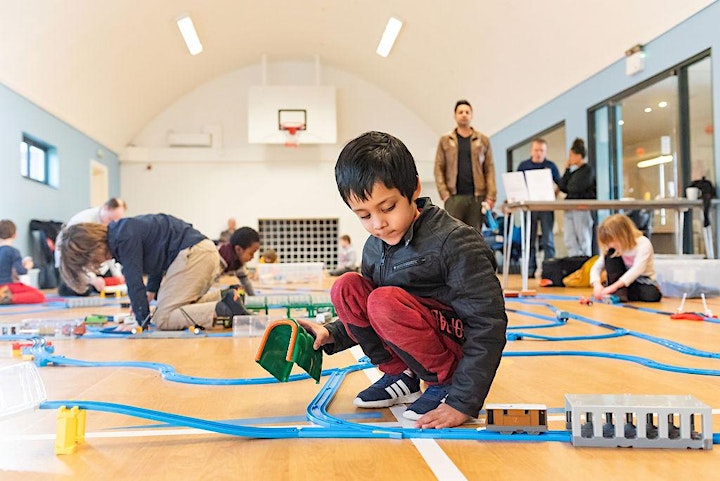 Organiser of Inclusive train play sessions in Stockwell
Do you know an autistic, ADHD or SEN child who loves trains?
All Aboard Club runs play sessions where autistic and ADHD children can build and play with our huge trains sets.
The children are in charge. They build, organise and run the trains, and sort out any problems. It builds their confidence, reduces their anxiety, and allows them to play for hours.
All Aboard Club is run by experienced play professionals with lived experience of autism and ADHD - so you can be sure of an inclusive, safe and understanding environment. We understand their challenges, their behaviours and their interests. We do everything we can to make it their space, where they can just be themselves.