Event Information
Refund policy
Contact the organiser to request a refund.
Eventbrite's fee is nonrefundable.
A highly interactive one day online course to boost your ability to influence throughout and beyond your organisation
About this event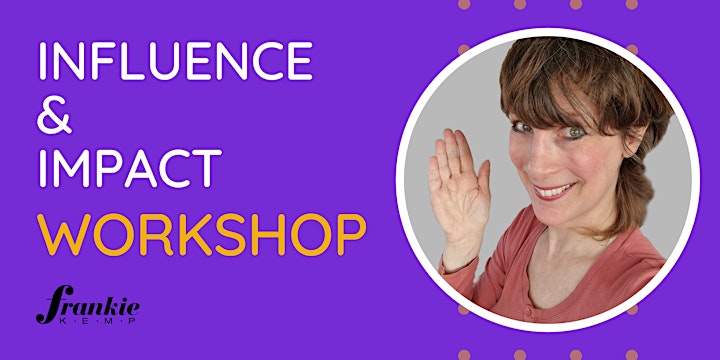 In a perfect world, everyone would see your good reason and act upon it. Unfortunately that doesn't happen.
Not everyone is motivated by logic: your explanation is greeted with 'if', 'buts' and objections. Even if they nod in agreement, you know that it doesn't mean the job's going to be done.
So how the heck can we increase our influence with our colleagues, teams and senior management? Is there a way of convincing clients without resorting to resorting to technical expertise or telling them that they're just wrong – wrong?
This workshop is for you if you want to find alternative, easier and more enjoyable ways of winning over people, without being manipulative, but by acting in a truly open way.
By the end of this six hour, truly immersive experience – which blends theatre with psychology, you'll discover how to:
1. build rapport quickly to effectively influence others - across, up, down and beyond your organisation;
2. increase self-confidence and two-way trust;
3. use persuasive language to steer action;
4. discover how to calibrate your gravitas and personal impact;
5. create change: either directly or indirectly;
6. develop structures to influence that can be used across contexts;
7. influence others beyond expertise with at least 6 techniques;
8. scenarios customised to the challenges of each participant;
9. practise with Actors in real business situations 🎭 (but not in a cringey way, 'let's see you act' kind of way. I promise!)
PLUS
• Interactive workbook that only comes with group workshops, worth £180.00
• Free videos and tips to cement your learning after the workshop (unsubscribe any time)
• 10% off any team or 121 coaching booked as a result of an attendee from the same company attending the session
Numbers are limited to NINE so that we can hone in on personalised situations.
EARLY BIRD DISCOUNTS AVAILABLE.
What people are saying...
"Frankie brings creativity and energy into the room. Her approach helps develop soft skills within teams while having fun." Dave Martin
"Results of the Influence and Impact course were measurable and instant. The skills and techniques I learnt will stay with me throughout my professional career." Francesca D'Arcy
"The single most inspiring course I've ever done. Frankie totally changed the way I present." Richard Parkinson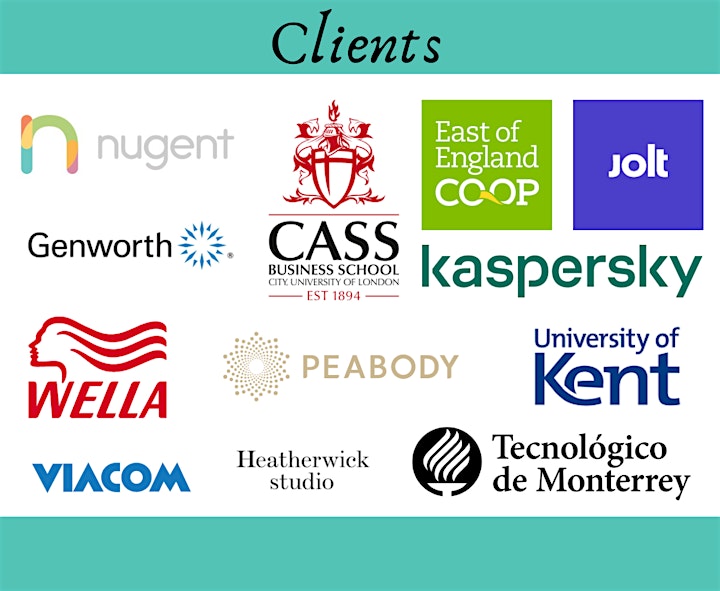 Date and time
Location
Refund policy
Contact the organiser to request a refund.
Eventbrite's fee is nonrefundable.
Organiser of Increase your Influence and Impact
If you feel trapped in that bubble of boredom right now, Frankie will not only pop it for you, but show you how to be yourself again, and how to get your voice heard louder than ever. It's something she's always done…
She has helped thousands of people all over the world to:
present with impact
become strong, clear communicators
and solve problems creatively.
She knows a thing or two about hooking your audience and keeping them engaged. As an award-winning storyteller, actor and three times published playwright, her book 'How Technical Experts Become Powerful Presenters' has been downloaded 50,000 times.
In addition, she's a keynote speaker at conferences such as the Institute of Directors and The Chartered Institute of Personnel and Development.
Frankie rolls together techniques from theatre and psychology, with teams and individuals from companies such as BBC, Wella, Viacom, The British Medical Association, Addaction, Lloyds of London, The Institute of Mechanical Engineering and City University.
Get in touch with her if you're looking to up your communications and creativity game, both remotely and face to face (yes, that day will come again!).
You clearly care about how you relate to others, so you won't want to miss my free practical guides on being better at it. They're here and it takes only 30 seconds to sign up (unsubscribe any time).
"Humorous and instructive. One of the few newsletters I actually read."
Dawn Bonfield MBE, Director at Towards Vision