Description

Action COACH have teamed up with Middleton Jones, one of the UK's leading exporting advisory organisations, to help local businesses develop exporting excellence.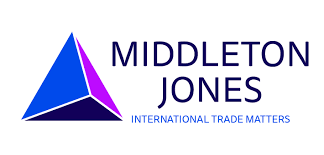 Whether you are just starting your exporting journey or if you want to improve your current export business this workshop will give you the information you need to maximise your profits and exporting success.
We will share with you three unique business growth models that will maximise your profits, your efficiency and your exporting capability.
We will help you to explore and review:
Planning - establish your capability and capacity to export

Marketing – identify your target markets & how to access new markets

Sales – understand how to create predictable cash flow & profits

Processes & Systems – learn how to consistently deliver your product or service in overseas markets

Time management – create the time to grow your business and personal life

Team – develop the 6 key ingredients to a fully engaged and winning team
You will leave the workshop with:
Clear ideas on how to increase your profits by over 60%

An understanding of how to significantly grow the value of your business

A clear plan to build a successful exporting / importing business
Places are limited so early booking is advised.
You will leave the workshop knowing how to increase your profits by over 60% and a clear plan to build a successful exporting business