Learn how The Scouts Association and other membership organisations are already using technology to transform how they interact with members
About this event
With increases to the cost of living and the pandemic pressing 'pause' on many people's routines, Membership Organisations are under more pressure than ever to demonstrate value to their members to ensure both retention and attraction of members.
Technology continues to be ranked as the number one priority for organisations looking to evolve the way they deliver services, communicate with and understand what really matters to their membership base.
In this free event, cloudThing, The Scouts Association and Microsoft will discuss how technology is transforming the way members interact with organisations, the way communications are delivered, and the way data is interpreted to help senior management make strategic decisions.
Session Agenda
In this hour and a half session, we will be showcasing how using a membership platform can help you to:
Attract and Welcome new members digitally
Deliver self-service experiences that are secure and rewarding for users
Manage national, local and federated volunteers and employees
Measure member engagement across multiple channels
Manage communications and consent
Gather data to forecast trends

Why Attend?
cloudThing will demonstrate the potential of the Power Platform and our Membership Accelerator, which we call the powerUp, and how it can make a difference to your organisation.
Lara Burns, Chief Digital Officer will discuss the digital journey that The Scouts Association have been on over the past few years.
Microsoft will discuss their view of the sector, and how they see a 'single view of the member' influencing the market.
With speakers from Microsoft, Membership clients, and more – this promises to be an interactive and informative session, delivered remotely via our chosen events platform – Remo.
The Digital Experience
Our unique take on a Webinar and platform to network is free for all Membership & NonProfit Organisations to attend. Register yourself and your colleagues to reserve your digital seat.
- A unique digital experience from the comfort of your own home
We are using technology to our advantage to create a flexible event in which you are free to drop in to learn and network.
- Network from table to table without moving
A different take on your standard webinar. Chat to other organisations with a shared ambition to do more good with technology. Network from table to table either side of the session and use the drop in tables to ask our experts any of your burning questions, connect on LinkedIn and schedule follow up meetings, all with the click of a button.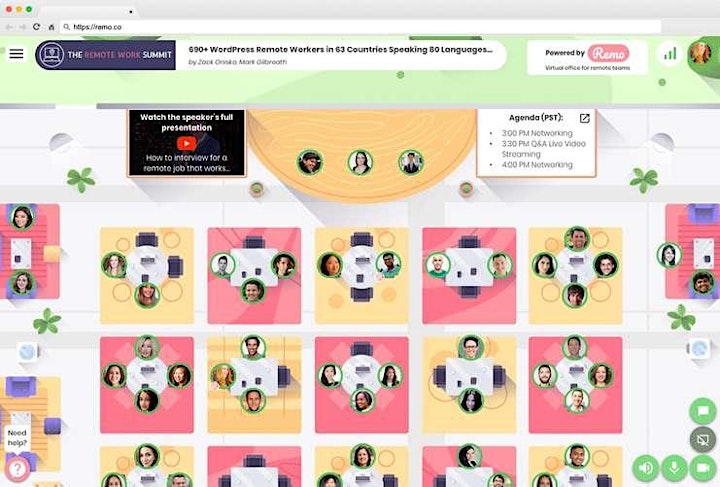 Organiser of Increasing Membership Attraction and Retention with Technology in 2022