Description
An exploration of how NeuroLinguistic Programming (NLP) and the Myers Briggs Type Indicator (MBTI) can help you to get even better at what you do.


This workshop will be useful to you whether you work on your own, or with others, as you are perpetually creating teams around you that impact on your business, professional and personal life.
This informative, interactive and enjoyable evening will be of interest to people in SMEs, and those working in larger organisations who are looking for new ways to enhance their personal effectiveness and achieve powerful results as they work and interact with others. It will be an opportunity to visit and experience the recently opened Cambridge Business Lounge, which Cambridge News call "The hot new venue for small businesses and sole traders to meet and work".
Learning outcomes:
Increase your understanding of your own and others' communication and personality preferences and how these can be used to enhance your personal effectiveness

Explore how a range of tools can be used individually or together to achieve powerful results
Content:
Introduction to the workshop – Lorraine Warne (5 mins)

NLP and communication preferences – Lorraine Warne (45 mins)

MBTI and personality type preferences – Elisabeth Goodman (50 mins)

Summary and Q&A – Lorraine Warne / Elisabeth Goodman (20 mins)
Workshop facilitators: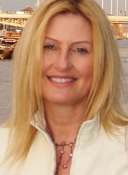 Lorraine Warne is director and lead trainer of Advance Coaching Consultants Ltd. She also holds the post of Global Trainer and Executive Business Coach for QQ English where she has been their performance coach for the last four years. They have grown from 28 to just under 400 employees in that time. In the last 2 year's she has been a performance coach at the City Office in London for St.James' Place Wealth Management, completing business communication workshops for the Judge Business School, Cambridge University and works on a regular basis in Dubai coaching executives.
Lorraine also runs Business NLP Practitioner and Master Courses in Cambridge, so that SMEs and larger organizations around the Cambridge area can take away with them the tools to increase individual and team performance. Lorraine in the early 80's and mid 90's was joint owner of A1 Fencing – still successful today – and after working within the education arena as a lecturer in Business Communication and Entrepreneurship, has returned to her first love of working with individual's and teams so that they can achieve their full potential in what ever area they choose.
Lorraine has over 25 + years of experience in business and over 10 + years as a personal performance coach. Lorraine's courses are endorsed and recognized by the Institute of Leadership & Management (ILM) and accredited by the International Training Academy (ITA). She has a BA (Hons), Post Graduate Certificate in Education, MA Applied Linguistics and is a Master Practitioner and Trainer of NLP.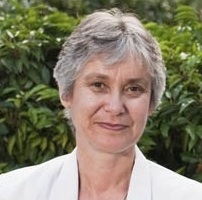 Elisabeth Goodman is the owner and Principal Consultant of RiverRhee Consulting and a trainer, facilitator, one-to-one coach, speaker and writer, with a passion for and a proven track record in improving team performance and leading business change projects on a local or global basis.
Elisabeth is accredited in MBTI (Myers Briggs Type Indicator), change management, Lean Six Sigma, and is also an expert in knowledge management. She has a BSc in Biochemistry, an MSc in Information Science, is a full member of the Chartered Institute of Information and Library Professionals (CILIP) and of the Association for Project Management (APM) and is also a Growth Coach with the GrowthAccelerator.
Elisabeth has 25+ years' Pharma R&D experience as a line manager and internal trainer / consultant, most recently at GSK and its legacy companies, and is now enjoying working with a number of SMEs and larger organisations around the Cambridge cluster as well as further afield in the UK and in Europe.
Organiser of Increasing Your Personal Effectiveness
Small business support centre in the heart of the city, offering meeting rooms, hot desking, mentorship as well as training and networking events. Visit Cambridge Business Lounge for more information.