Description
Have you ever looked around your urban concrete environment and wondered how you could make it a little more interesting, colourful, lively? Bring a bit of the countryside to the city, grow your own fresh produce.
The aim of this workshop is to get everyday people to create their own urban edible oasis, no matter the size of their growing space.
Learn how to make your own thrifty self watering container, propagate herbs that can be grown on a window sill inside, or out, and harvest them all year round. Learn how to feed your plants for optimum growth, how to keep them healthy and from pests and diseases.
To get your oasis of to a roaring start, your propagated herb will be yours to take home in your self watering upcycled container.
Your trainer Sharon Rennie who is a keen gardener and believes everyone can grow their own plants, even if you only have a small space like a windowsill. Sharon will walk you through everything step by step with plenty of time for questions.
Sign up now to create a greener, cleaner city.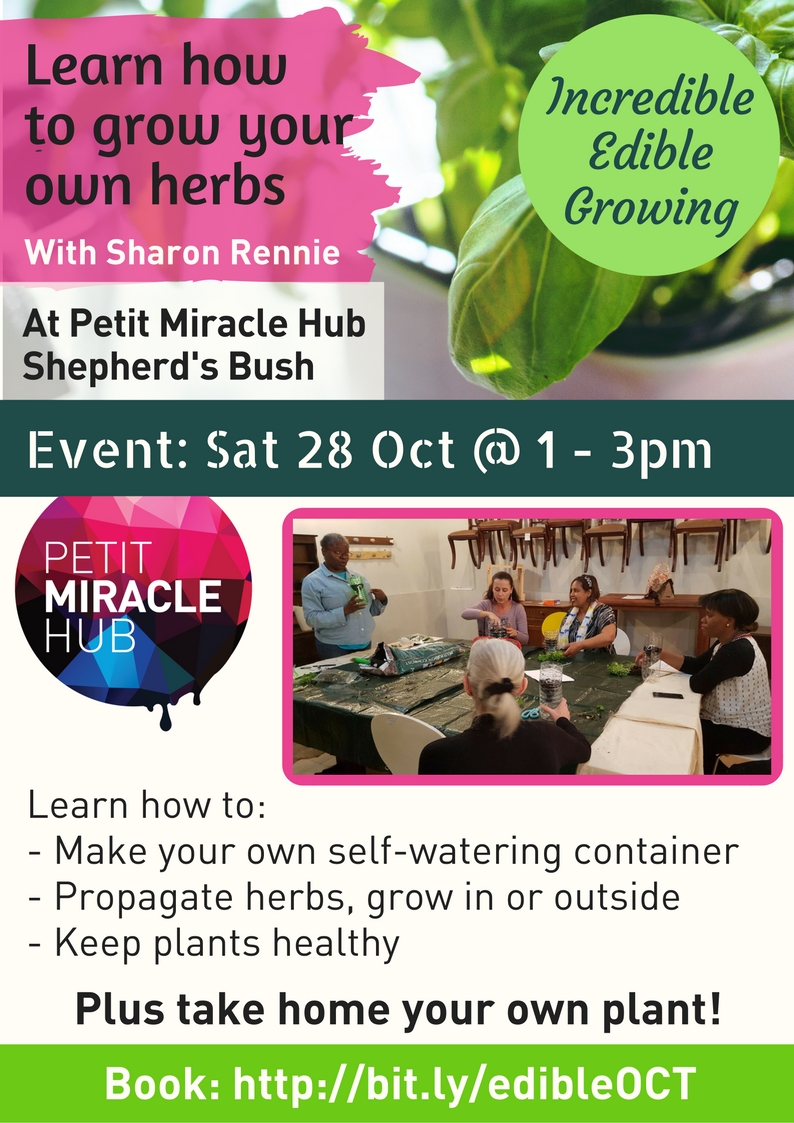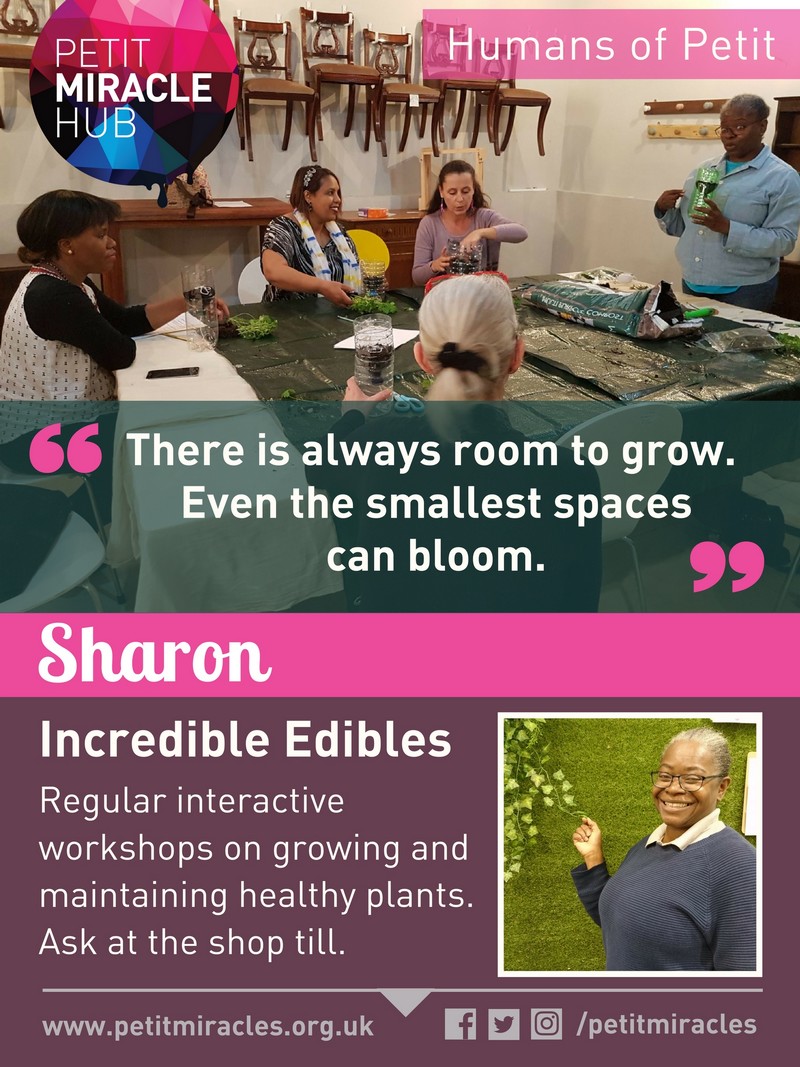 FAQs
How can I contact the organiser with any questions?