Sales Have Ended
Ticket sales have ended
Thanks for registering your place. We look forward to seeing you online
Sales Have Ended
Ticket sales have ended
Thanks for registering your place. We look forward to seeing you online
Join Madhuri as she shares with us a beautiful celebration through Indian dance.
About this Event
Lockdown Antidote Programme
Tribe of Doris are so pleased to be able to offer you an antidote to take away these lockdown blues. We have a wonderful selection of family-friendly workshops that we will be offering throughout these crazy times. These workshops will be led by world class teachers from around the world and will focus on cultural art including wellbeing, dance, music, drumming and storytelling.
Through your kind donations we will be able to support the organisation, artists, and the community groups we work alongside. As with so many of us the performing arts have been severely impacted in this crisis, so any donations will be greatly appreciated. We continue to work towards making our events as accessible as possible so you are still able to access them for free if you need to.
About Madhuri Bhowmick
"I dance because there is no greater feeling in the world than moving to a piece of music and letting the rest of the world disappear. I have been working in the field of dance and movement since I was 10 years old." Madhuri has trained under multiple dance forms such as Odissi (Indian classical), Bollywood, jazz, creative movement and performed nationally and internationally.
"I am extremely passionate and in love with my role as a dance and movement guide and believe you never stop learning as life never stops teaching." Madhuri runs ' The Noval Danza Arts' working with all age groups (some as young as 3) empowering them with interpersonal skills and teaching them the benefits of dance.
For: All Levels
Preparation:
1. Please wear comfortable and stretchable attire ( you can try to dress up a little, add an Indian flare - but it's not compulsory!)2. Connect your device with external speaker for better music output.3. Let's have fun.
Teacher location: INDIA
About Indian Nritya Utsav Dancing
Nritya Utsav means ' dance festival'. Come, lets immerse ourselves and discover the essence of Indian dance through hand gestures, your own expressions and celebrate the joy within beautiful Indian music.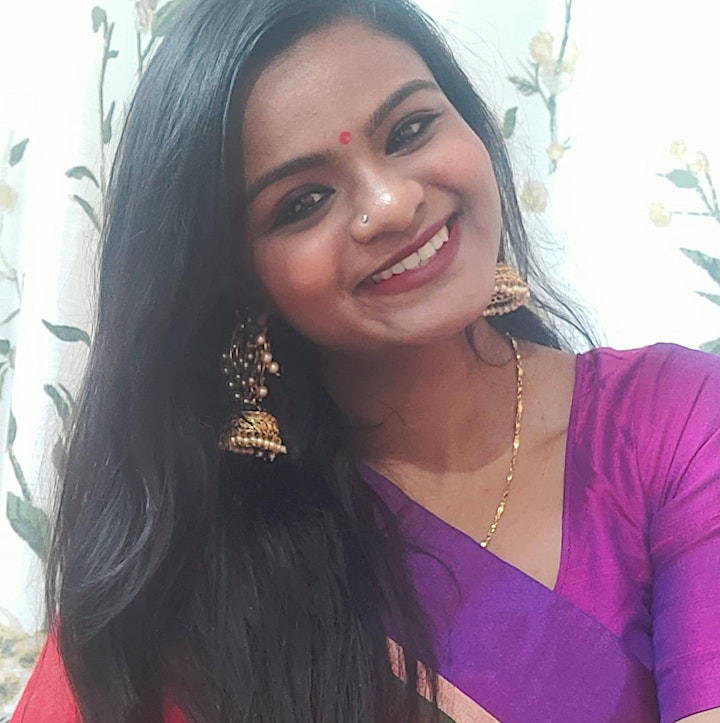 Tribe of Doris
We bring artists and audiences together creating spaces for people of all backgrounds to share, learn & create. Our internationally inspired cultural gatherings explore music, dance, wellbeing and creativity. Our community share a curiosity and passion for exploring the sounds, movements, textures & tastes of cultures around the world. We host a yearly festival in Leicestershire, as well as other events and activities throughout the UK.
We welcome you to the Tribe.