IndianRaga Festival 2021 is a celebration of music and dance showcasing commissioned works of emerging and professional artists in the UK
About this event
IndianRaga Festival 2021 is a celebration of music and dance and a delightful experience for cultural aficionados.
The first ever edition of the 'IndianRaga Festival' was acclaimed by fans and artists alike. It ended up attracting an audience of more than 10, 000 people online and more than 500 people attending the immersive festival in person.
This year's event will see unique music and dance productions created by UK-based artists who were guided by maestros and award-winning choreographers such as Sujata Banerjee MBE, Chitraleka Bolar , Divya Ravi, Vamshi Krishna Vishnudas, Prathap Ramachandra along with IndianRaga fellows, Mahesh Raghvan, Chiinthu Sarvan and Eshani Sathe.
A specially commissioned dance- Samaja Vara, conceptualised and performed by Ashwini Deshpande, Pranita Chaudhary, Anaya Vasudha Bolar and Ami Jayakrishnan will be showcased at the festival.
IndianRaga Festival 2021 will feature career-defining masterclasses by Chitraleka Bolar, Sujata Banerjee and Rekesh Chauhan as well as IndianRaga producer, Mahesh Raghvan all of who are renowned globally for their rich contributions to Indian and Western classical art forms.
For further information, contact IndianRaga London team :london@indianraga.com / +447789099901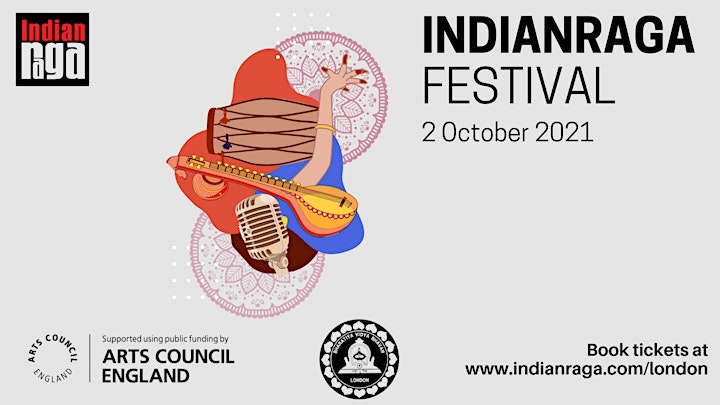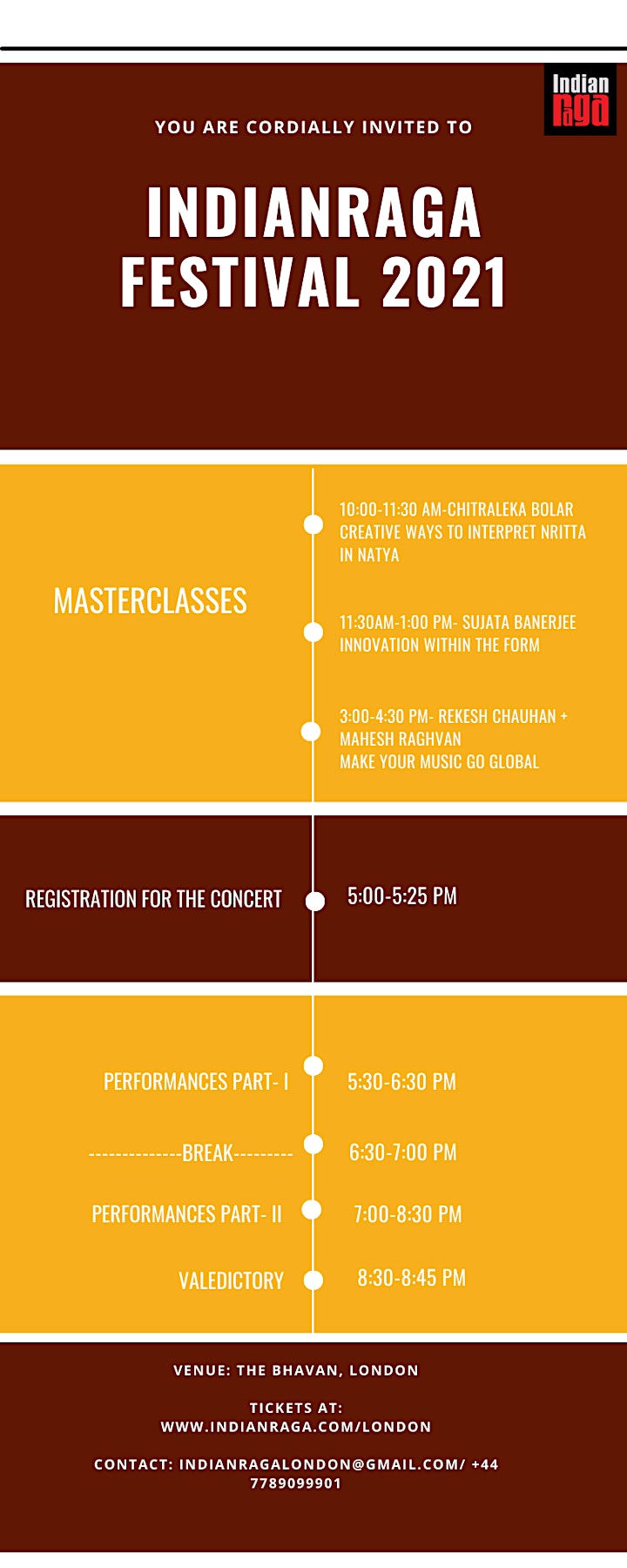 Organiser of IndianRaga Festival 2021
By having a local presence in the UK, IndianRaga provides talented musicians and dancers in this region an avenue closer home where they can express their creativity, record high quality productions and share it with the rest of the world!
MIT-founded digital arts education startup IndianRaga operates in over 40 global cities to help artists learn, perform and shine. With over 100 Million views in just six years on its video library, the IndianRaga Facebook page is one of the most engaged social media platforms for Indian performing arts.