Sales Have Ended
Registrations are closed
The event booking has ended. Check out our future events and how we can help you to publish your book www.indieauthorsworld.com
Sales Have Ended
Registrations are closed
The event booking has ended. Check out our future events and how we can help you to publish your book www.indieauthorsworld.com
Our Indie Author World events are here to inspire, motivate, educate and entertain you.
About this event
This month, Indie Author's Cafe guest is Carolyn Mandache, author of the newly released book - Behind the Curtain.
We will be talking about the challenges of creating a fictional account of her husband's upbringing and life in Romania before moving to Scotland and Carolyn's hopes that the book will help people to rethink their attitudes towards immigrants.
See her book here: https://www.amazon.co.uk/Behind-Curtain-Carolyn-Mandache/dp/0957698925/ref=sr_1_1?dchild=1&keywords=carolyn+mandache&qid=1623664494&sr=8-1
These events will give you the chance to meet our authors, find out more about their books and their top tips for successful self-publishing. Ask questions and learn more about publishing, marketing books, and sales.
In the first half-hour, we will interview an author about their books, getting the low down on where they get their ideas and inspiration, how they keep them going through the tough days, and their top tips for encouraging other writers.
The second hour is focused on publishing and marketing tips and what it takes to be an Indie Author. We have a chat about one key issue and then have smaller break-out groups for you to meet other writers.
A NOVEL ABOUT THE POWER OF LOVE
Florin was born in Iasi, Romania. As a young boy, he lived through rationing and the harsh conditions of the Ceaucescu regime, but always with the love of family and friends to balance out the hardships and mask the struggles.
As he gets older, he tries to untangle his own beliefs from those forced upon him... was a Communist way of life a bad thing? Were the stories about the Roma people true? Was life in the west really as depraved as his country would have him believe?
Aged 11, on Christmas Day, Florin witnessed the exalted Ceaucescus shot to death on TV, the true feelings of the Romanian people finally stripped bare. From that historic moment, he knew his life in Romania would be a changed one.
This is a story of the strength of people in the face of dictatorship, how love can sustain people in even the worst of circumstances. Florin's story and that of his family allow you to see behind the curtain.
After the interview, there will be a chance to learn more about publishing and meet other writers in small groups
Want more help with publishing? Arrange a one to one chat with Kim:
https://10to8.com/book/fgsypz-free/
Important to know -
The event is on Zoom - the details are provided when you RSVP. You will need a laptop, phone, or tablet to connect. We would like to see you and talk with you but please mute your mic when you join.
Have a notepad and pen to capture your thoughts and nuggets of advice. Bring your own drink :-)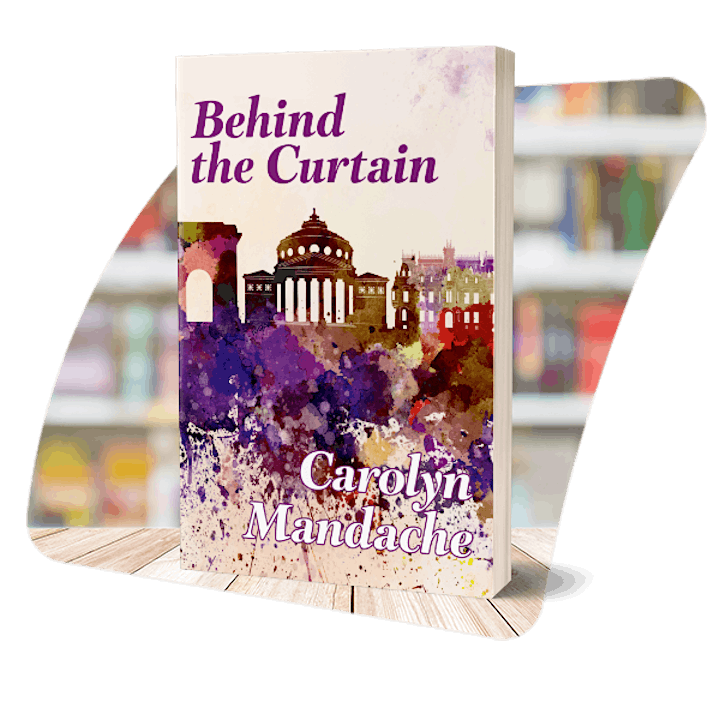 Organiser of Indie Authors Cafe online - Behind the Curtain
Kim and Sinclair Macleod are the team behind Indie Authors World. Together they provide book publishing services, coaching and training for writers of all genres. Hosting online and physical events to develop, showcase and promote indie author talent. Both are writers with 9 books between them selling more than 150,000 copies.
Indie Authors World have independently published over 100 books for other authors. They have created a growing community of writers that support and encourage each other.