Description
WHY SHOULD I DO THIS WORKSHOP?
If you are an indie game developer that doesn't have the budget to hire a PR agency, there are still plenty of tools and tips you can learn to help you make the most out of your own PR efforts. If you are currently working on a game and want to make sure it gets noticed through all the noise in the crowded indie game space, this workshop will equip you with the tools and knowledge to do this, with a strong focus on practical, hands-on sessions to help make your PR efforts and plans as successful as possible.
At the end of this workshop you will have:
a fully formed idea of your PR positioning and messaging

a defined, focused PR plan to help maximise your PR opportunities

good knowledge of how to best showcase your game through visual assets

a strong idea of which media outlets and influencers you will target
COURSE OUTLINE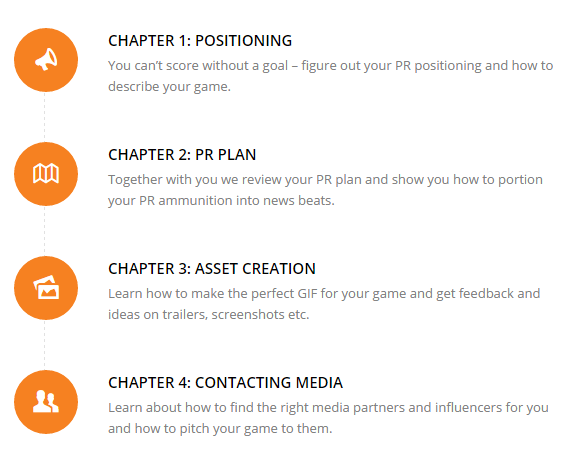 WHO WILL RUN THE WORKSHOP?

About ICO Media
The Brighton-based PR agency specialise in pan-European PR for online and indie games across 12 countries. Among bigger titles like League of Legends, Smite and Endless Space, ICO has helped countless indie studios and companies on their PR efforts for projects such as IndieCade Europe, Armello, Road not Taken, Fragments of Him, Blackwood Crossing andEvoland 2.
Stephan Meijerhof
Senior PR Manager
Before Stephan was leading the PR team at ICO, he worked for various media outlets as a freelance journalist specialising in technology, foreign news and games, before moving to Electronic Arts in Spain. At the publisher he was part of the successful Game Evaluation team providing media analysis and in-depth reporting on all titles.
Thomas Reisenegger
PR Manager
Before joining ICO Thomas worked for 6 years as a freelance video game journalist, so he knows the other side of the PR game very well. Besides doing PR for various games at ICO, Thomas also likes to give talks about the topic at industry events such as GDC (you can watch a free video on the 5 pillars & pitfalls of indie games PR here), Develop and Digital Taipei.
OUR CURRENT PROJECTS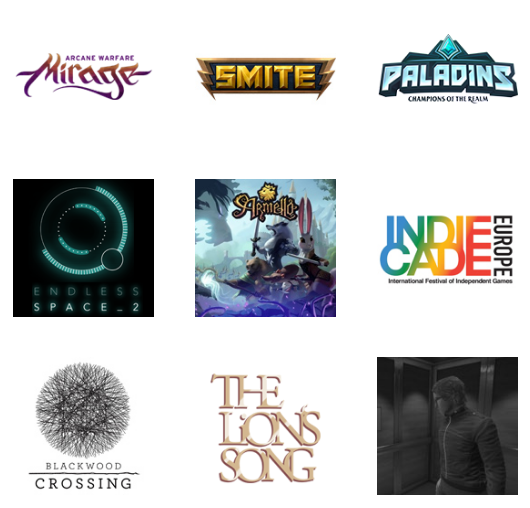 OVERVIEW
The purpose of this workshop is to provide attendees with as many tools as possible to make their PR endeavours as successful as it can be.
The workshop is limited to a small group to make sure you can discuss and all your PR questions with other course members and the trainers.
---
The workshop will be held in the Shelley Suite. Lunch will be provided, and the venue has free wifi.
If you can't participate (or if you want to get in the mood ahead of the day itself), you can still watch this lecture on how Everyone Can Do PR.