Description
2019 is the UNESCO International Year of Indigenous Languages #IYIL2019
Native Spirit presents a programme of Indigenous Film screenings (English subtitles) for #UNESCO International Year of Indigenous Languages #IYIL2019 on International Mother Language Day (IMLD) in collaboration with The Foundry - A Place for Change, Oval.
Programme is live and being updated daily. This event is Free - for those who are flush we're requesting donations to begin the fundraising needed for our 2019 Native Spirit Festival - Support #IndigenousCinema screenings in London.
INDIGENOUS LANGUAGES FEATURED ON SCREEN
Quechua* (Peru) - artist and filmmaker INGRID PUMAYALLA WILL INTRODUCE HER LATEST FILM OTRAS MADRES AND TALK ABOUT FEMALE EMPOWERMENT AND IDENTITY THROUGH QUECHUA.

Featured languages:
Australia - Warlpiri
Mexico - Didza Shon, Tu'un Savi, Nahuatl, Huasteco
Peru - Quechua
USA - Haida, Yup'ik, Cherokee

<<+>> PROGRAMME START <<+>>
5.30pm INTRODUCTION with film clips
INDIGENOUS LANGUAGES AROUND THE WORLD 2min
UNESCO International Year of Indigenous Languages

68 VOcES project
Indigenous languages encompass a unique view of life and world. With its disappearance, the worldview and cosmogony of each group is lost, losing an important part of humanity.
Based on the premise of 'it cannot love what is unknown', a series of animated stories was created. Narrated in its own native language, its goal is to promote the pride, respect, and use of indigenous Mexican languages among native speakers, and non-native speakers. At present, 364 language variants are spoken in Mexico, classified in 68 linguistic groups, and 11 linguistic families (INALI, 2008).
68 VOcES - WHEN A TONGUE DIES: NÁHUATL
Dir. Gabriela Badillo / 2016 / Náhuatl, México / 2'
68 VOcES - HOW DID THE RABBIT GET TO THE MOON: HUASTECO
Dir. Gabriela Badillo / 2016 / Huasteco, México / 3'
68 VOcES - THE SORCER CRICKET: YAQUI Dir. Gabriela Badillo / 2016 / Yaqui / 3'
6pm OTRAS MADRES

(see above) Introduction with
Dir Ingrid Pumayalla | 2018 |
Quechua, Peru | 13min - watch Otras Madres TRAILER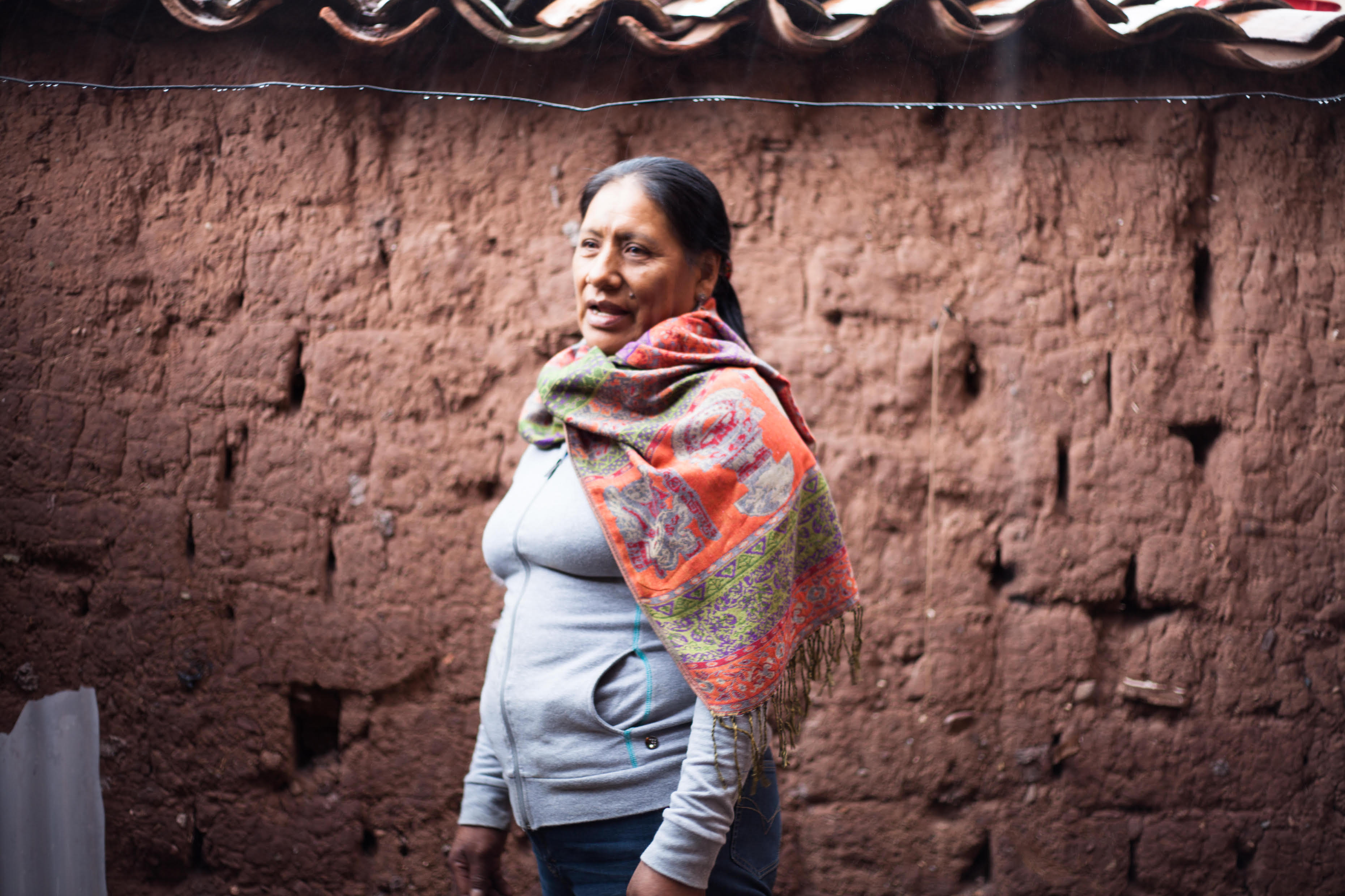 Matilde Umeres returns to Pantipata, her native land after twenty-two years. She left at the age of nine in a two days' bus journey to the capital of Peru, Lima. She arrived in the capital without speaking any Spanish only her native Quechua, language of the native Indigenous people of the Andes. She will not forget this language and after some years it allows her to find her family after hearing the news of her mother's funeral.
6.30pm SUBVERSIVE DIVERSITY

Dir. Jan-Holger Hennies, a collaboration with María de la Luz González (Language: Didza Shon), Uriel Nute Kuijin & Fabián Bonilla López (Language: Tu'un Savi) | 2018 | Mexico | 13

'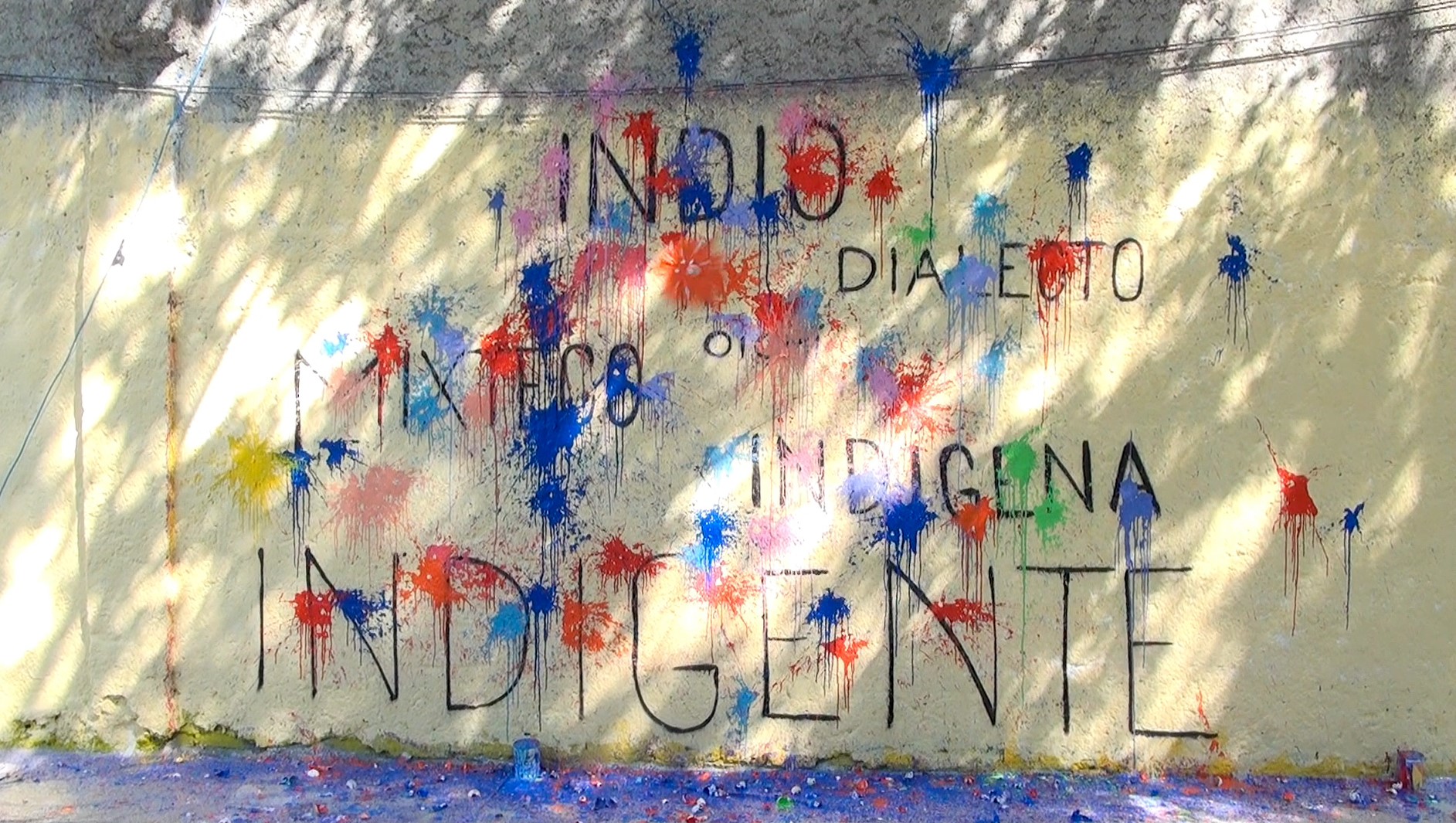 When Spanish colonisation arrived in the territory known today as Mexico, more than 200 languages were spoken by it's inhabitants. Only 68 languages still survive and migration has brought many of them deep into the country's urban centres. Here, the languages continue to be heard because some speakers refuse to let them disappear. In the face of centuries of repression and enforced silence they become a re-connection with memory, a proof of resistance and a subversion of the power relations that were founded in the colonial experience and carried forth in the modern nation state.
Commissioned and supported by the Granada Centre for Visual Anthropology, Manchester, and the Open World Research Initiative "Cross Language Dynamics: Reshaping Community"
MUXES Dir. Ivan Olita | 2018 | Oaxaca, Mexico | 10'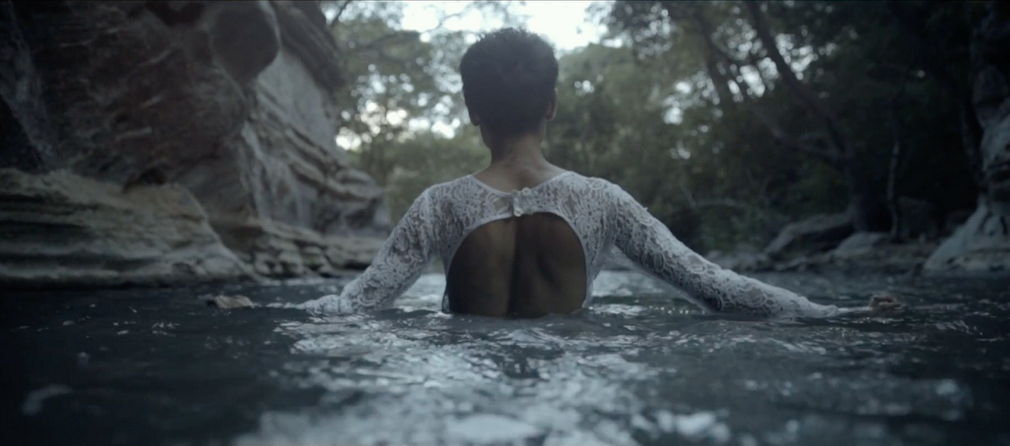 The latest documentary by Ivan Olita is a piece documenting the far reaches of the southern state of Oaxaca where, in the Indigenous communities around the town of Juchitán, the world is not divided simply into males and females. The local Zapotec people have made room for a third category, which they call 'muxes' - men who consider themselves women and live in a socially sanctioned limbo between the two genders.
VOICE OF OUR ANCESTORS

Dir. Waats'asdiyei (Joe Yates) | 2018 | Yupik, Haida, USA | 12min - Watch Voice of Our Ancestors TRAILER R

ead about documentary

HERE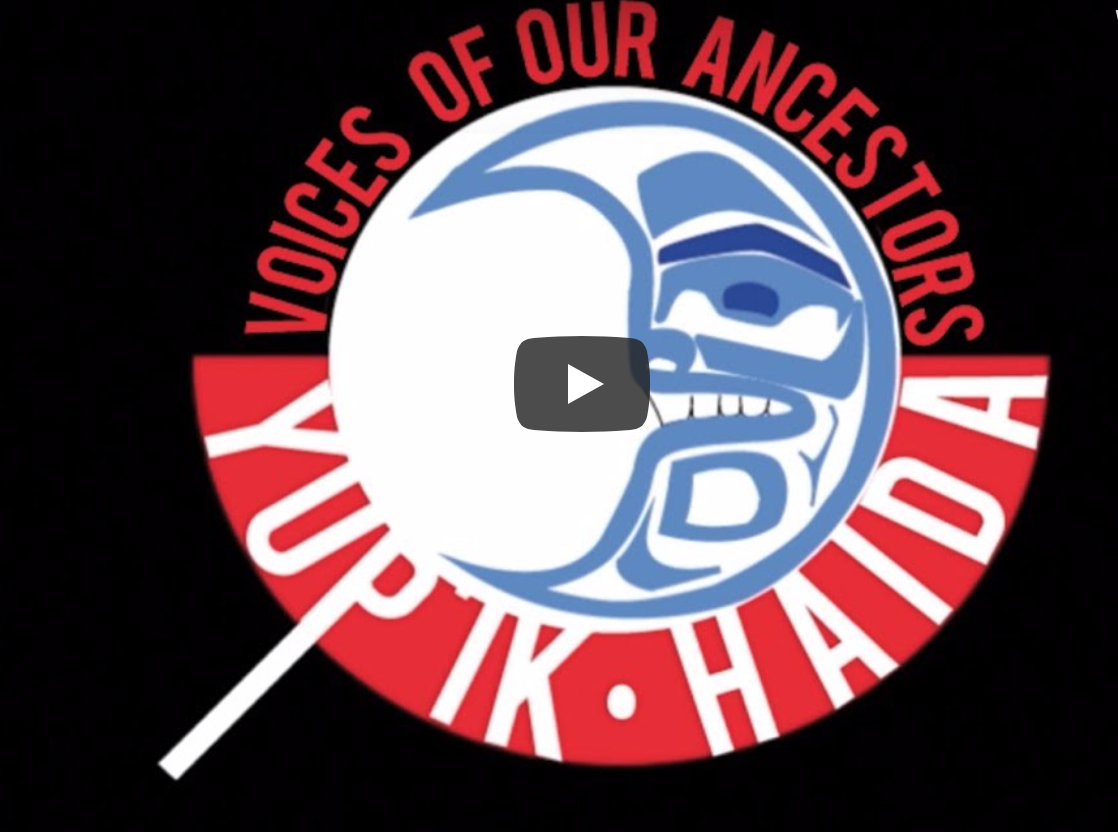 Alaska is home to more than 20 Native languages including Yup'ik, Inupiat, Tlingit, Alutiiq, Koyukon, Aleut, Tsimshian, Gwich'in, Haida…. From the fjords in the Southeast to the northern tundra where it meets the Arctic Ocean, the Alaskan languages have been spoken and sung for tens of thousands of years. A young couple continue their heritage by teaching their daughter Yup'ik and Haida - See firsthand how important your language will affect the way you live.

ᎠᏴᏓᏆᎶᏍᎩ ᎠᎴ ᎤᎧᏖᎾ UKTENA AND THUNDER Dir Joseph Erb | 2017 | Cherokee, USA | 8'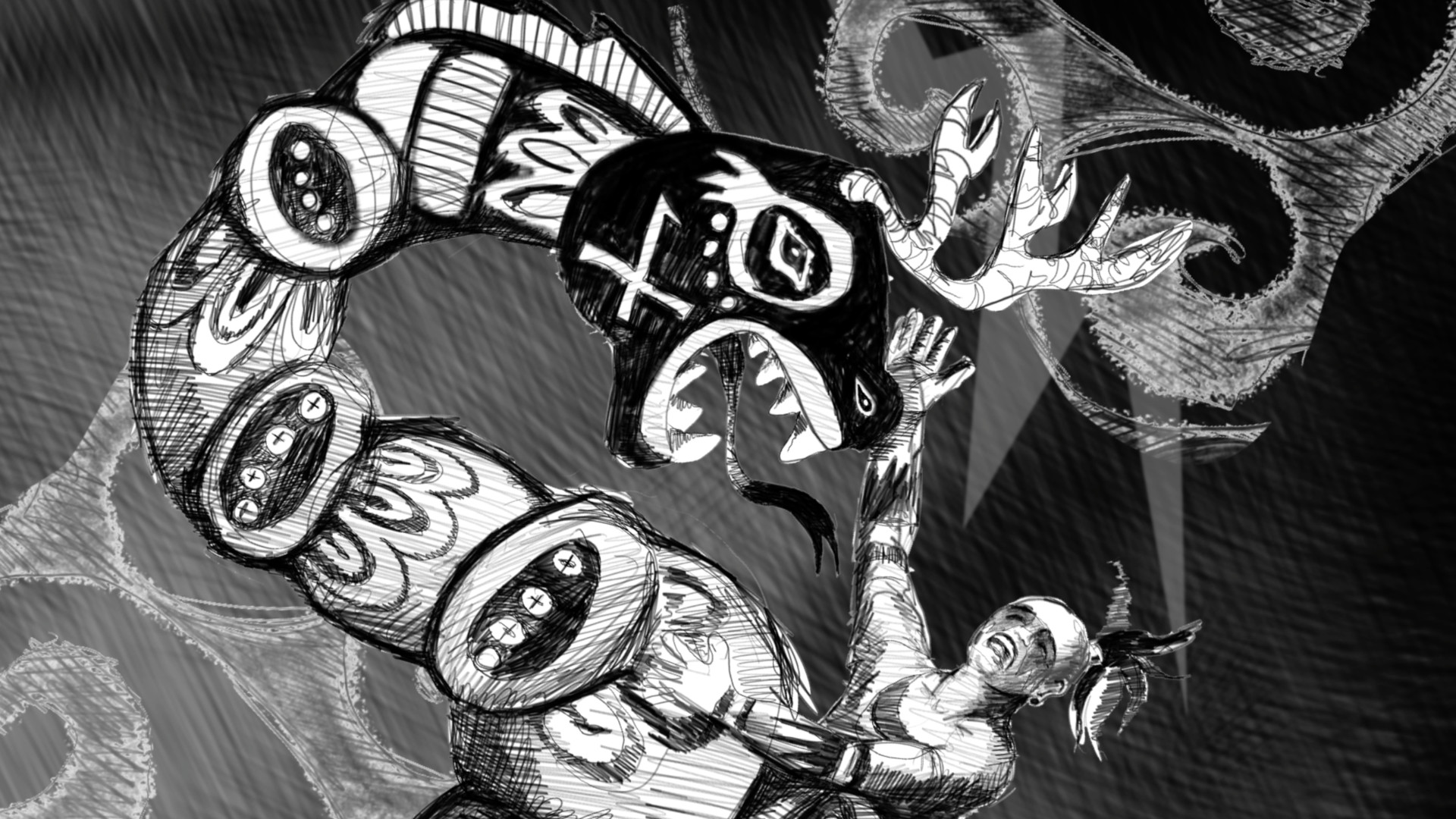 Traditional Cherokee story of two boys feeding a small starving snake. It grows up to be a large Uktena that fights Thunder.
SUN AND THE GREAT FROG Dir. Joseph Erb | 2017 | Cherokee, USA | 5'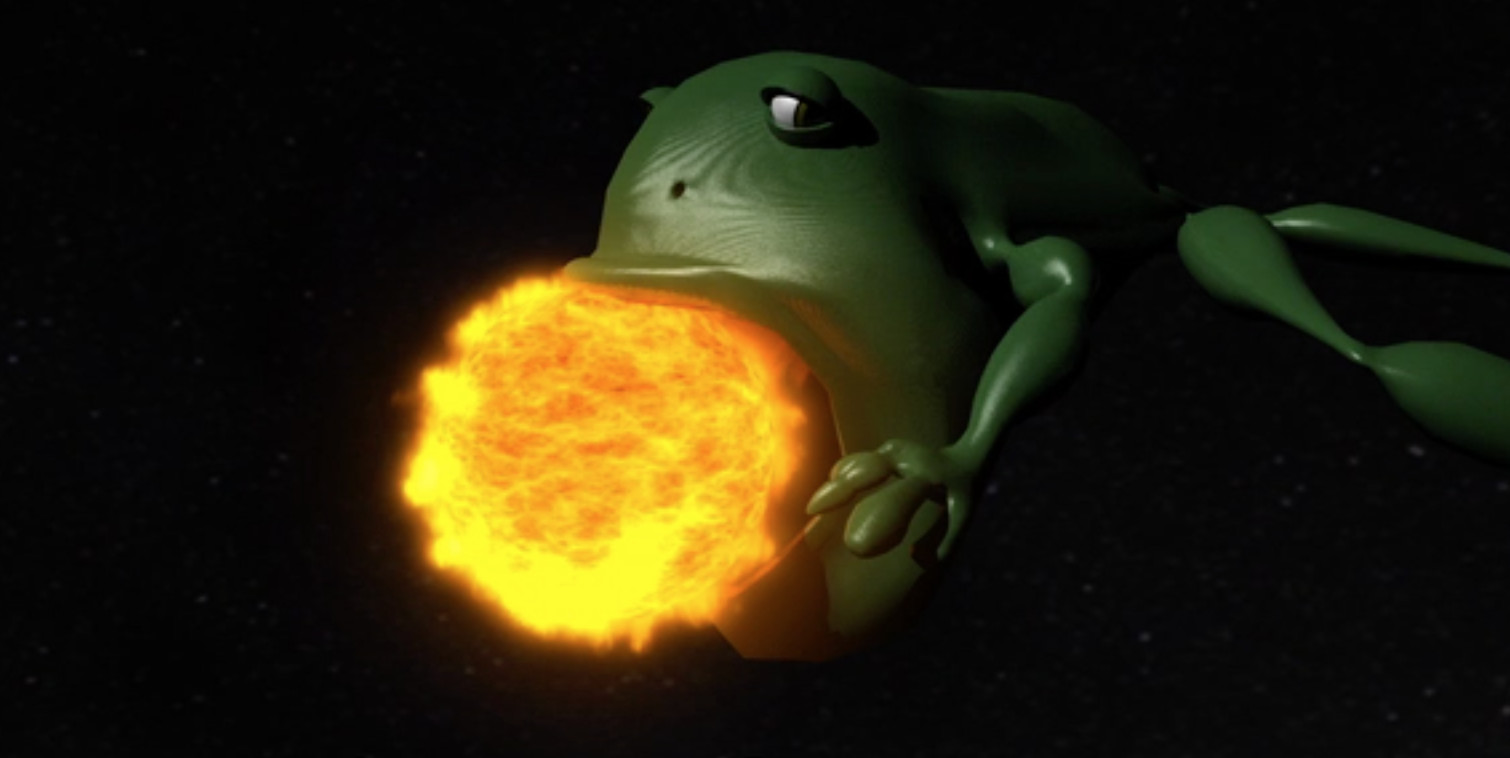 A Cherokee Eclipse Story in the Cherokee Language. A great frog tries to swallow the sun.


YARRIPIRI'S JOURNEY Directors Simon Fisher Jnr, Jason Woods | 2017 |

Warlpiri,

Australia | 28'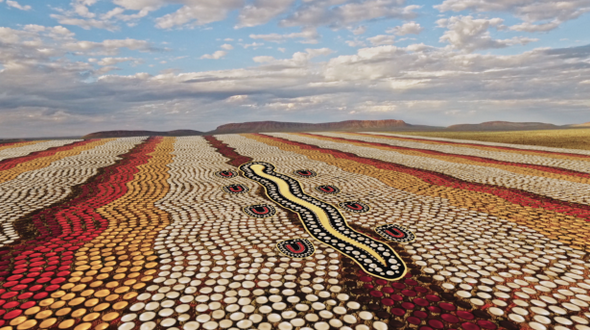 Yarripiri the giant ancestral taipan created the Jardiwanpa Songline through his journey, bringing songs, law and the Jardiwanpa fire ceremony to Warlpiri people.
<<+>> PROGRAMME END <<+>>
*Hearing Loops available (films subtitled in English without closed captions)
The Foundry is a remarkable RIBA award winning, BREEAM 'Excellent' rated centre in Vauxhall, London offering office, meeting, conference and exhibition space to social justice and human rights focused organisations.
http://www.aplaceforchange.co.uk
Directions
By London Underground:
- The nearest stations are VAUXHALL and OVAL. Vauxhall is on the Victoria line and is also an overground station with direct lines from Waterloo Station. Oval in on the Northern line. The Foundry is a 10 minute walk from both stations.
By bus:
- Routes 2, 36, 77, 87, 88, 156, 185, 196, 344, 360, 436 and Night Routes N2, N87 and N136 serve Vauxhall bus station which is a short walk from The Foundry.