Individual Cognitive Stimulation Therapy (iCST) Dementia Online Training
Event Information
Refund Policy
Refunds up to 30 days before event
Eventbrite's fee is nonrefundable.
About this Event
What is iCST intervention for people with dementia and their carers?
iCST is an evidence-based intervention offering mental stimulation activities that benefited the relationship quality of people with dementia and their carers and carers' well-being. Taking part in the iCST intervention motivated people with dementia to keep their mind active and look for more information related to mental stimulation.
What does the training involve?
iCST training is a cognitive and psychosocial educational programme using a teacher and a learner-centred approach. This training includes transferring theories and research evidence into clinical practice and applying the iCST key principles, techniques through role play, video observations and completion of practical exercises.
iCST dementia training is suitable for carers of people living with dementia, healthcare professionals and anyone with an interest in the carer-delivered iCST for people with dementia.
The iCST Dementia Training aims to equip learners with knowledge and skills to deliver iCST
Learning objectives
An introduction of iCST Dementia intervention
Learn about the theories of mental stimulation and carer involvement in cognition-based interventions
Learn how iCST was designed, developed and evaluated and the iCST trial results
Learn how to apply the key principles of iCST
Familiarise with the themes in the iCST sessions
Learn techniques and practice effective communication skills
Learn to delivery iCST and train the family carer individually at the home set-up visit
Develop problem-solving strategies to deliver iCST sessions.
Learning outcomes
Understand the theories of mental stimulation and carers' involvement in cognition-based interventions.
Understand how iCST was designed, developed and evaluated.
Understand how to apply the iCST key principles and techniques.
Be able to deliver iCST to the person with dementia and train the family carer individually at an iCST setup visit.
Key points
The course fee is £120.00 per delegate. We offer EARLY BIRD on/before 29th September 2020 for £100.00 per delegate
Class size: up to 12 delegates
Certificate of CPD accreditation
For further information about iCST dementia training please visit https://www.icstdementiatraining.co.uk
Trainer: Dr Phuong Leung, the founder of the iCST Dementia Training and Consultancy, a dementia research fellow and a Fellow of Higher Education Academy. Her PhD/research role at Division of Psychiatry, University College London was to design, develop, and evaluate the effects of iCST for people with dementia and their carers. She developed the iCST dementia training programme and has extensive clinical experience working with people with dementia, their carers, and healthcare professionals, particularly in facilitating iCST training nationally and internationally. She is the co-author of the "Making a difference 3" Individual Cognitive Stimulation Therapy, a manual for carers.
Prior to her academic career, she worked in the community for eleven years promoting health and well-being in vulnerable older people. She therefore will bring strong knowledge and understanding of health, mental health and social care to the training programme.
Previous iCST dementia online training feedback
"Thank you for such an interesting and educational training course today. You have inspired me to learn more and deliver iCST in my personal capacity, and tell other about it" (Person with an interest in iCST)
"Giving an invaluable tool to use with families to help them work together and find meaningful conversations and activities at home which will help strengthen relationships. This is increasingly important at this present time with Day Care and other group activities remaining closed" (Dementia Nurse)
"The virtual platform was good and allowed interactions" (Community Mental Health Nurse with Older Adults)
"Thank you this has been thoroughly enjoyable and very informative" (Dementia Nurse)
"A good mix of group exercises and teaching and going through a process of looking at the evidence base and theory and then moving onto practical application was really useful" (Dementia occupational therapist)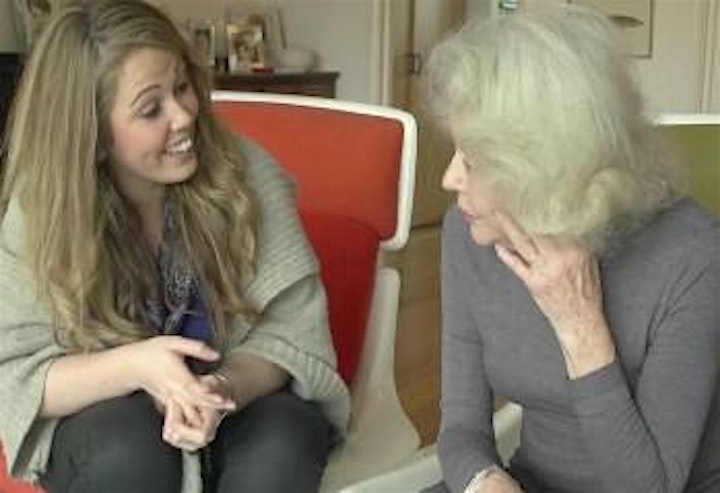 Date and Time
Location
Refund Policy
Refunds up to 30 days before event
Eventbrite's fee is nonrefundable.