Description
Inducting New Employees - the first 90 days
Setting & managing expectations from the get-go!
Why we run this course
Having spent time, energy and money on finding the right hire, you'll want to know your new employee is up to speed as quickly as possible, and accurately measure their early weeks.
This course will help you set up an on-boarding structure which will guide you and your new employee to early settlement. You'll be able to accurately assess their performance, so when you reach the end of probation, you know what they have achieved so far, which form of on-going development is required, and ultimately if they are a successful hire.
Gain a competitive advantage by enabling every manager and team leader to set your new starters off in the right direction, from day one.
Content includes:
The induction timeline, and other on-boarding considerations

Learning styles and learning interventions

What's the break even point?

The Conscious Competence Model, nurturing the learning stages

The first 90 day plan
Learning & development outcomes:
You'll know how to structure an on-boarding plan for every new employee

You'll have the framework for a role specific 90 day plan

You'll have the ability to assess early performance and enable objective probation decisions

You'll know how to direct, motivate and develop your new employee through a simple, replicable structure

You'll have templates and other useful hand-out notes to help you implement, and build in, immediate value to your business
---
DURATION: 1/2 DAY WORKSHOP
COURSE START TIME: 09:30 COURSE END TIME: 13:00HRS
COST: JUST £149.00 + VAT PER DELEGATE
COURSE FACILITATOR: TRACY FILLER
---
About Tracy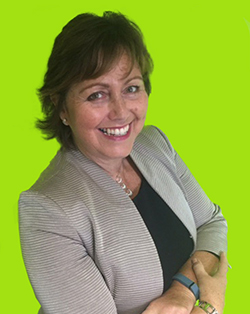 Tracy aims to add value to how you hire, retain and manage your talent with every course, coaching session and conversation she has with you.
Tracy officially joined the Cameo team on 1st April 2017, when her business Willow Training Services Ltd merged to form the Cameo Training Division. She has been working with Founding Directors, Julie Allan and Hannah Nicholls since 2014, as their Business Consultant, and latterly with the wider Cameo team.
Tracy has spent the last decade sharing her passion for learning and development, helping to shift behaviours that culminate in positive change against client business objectives.
With 25 years' experience in middle and senior management positions, Tracy's approach, together with her ability to share real-life experiences, brings a unique and long-lasting edge to her development sessions.
Her roots are set firmly in recruitment, a career which spans three decades. Except for technological advancement, the fundamentals for making the right hire and retaining talent remain constant.