Description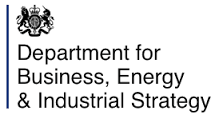 BEIS, in collaboration with KTN, are seeking innovators, academics and thought leaders to participate in a consultation workshop to review and validate the proposed "Industrial Heat Recovery Support Programme", which has an aspiration to support a number of heat recovery demonstrators across England and Wales.
Background: Industrial heat recovery has the potential to realise significant energy bill and carbon savings for industry, through a reduction in primary fuel use. It therefore contributes to the Government's aims of achieving a low cost, clean and secure energy system, and can also provide competitiveness and productivity gains, giving it strong links with the Industrial Strategy.
The Government plans to introduce a support programme to increase industry confidence in identifying and investing in opportunities for recovering and reusing waste heat from industrial processes and increase the deployment of recoverable heat technologies in industry. This will allow industry to re-use heat on-site or sell it to a third party, leading to the more efficient and productive use of energy, lower fuel bills or a new revenue stream for industry, and a reduction in carbon emissions.
We are seeking to engage with stakeholders to:
Evaluate the proposed scope of the Industrial Heat Recovery Support Programme
Gather feedback on the design of the IHRS programme to ensure the programme is appropriately designed and maximises value for money
Start to identify a potential pipeline of projects from across industry sectors.
Register: If you are interested in attending the consultation event please register on this site for the Darlington workshop.
There will be a further workshops in Birmingham (31st Oct) and Cardiff (21st Nov).