Description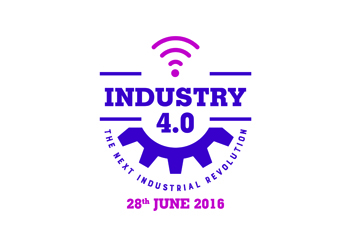 Industry 4.0
This is a phrase we are hearing more frequently in manufacturing. But, what does it mean? Is it a tangible concept? How will if affect you? And how do you implement an industry 4.0 strategy?
The Industry 4.0 Conference answers these questions, explaining the changing manufacturing and engineering landscape and how you can build new, digital and technology solutions for competitive advantage.
Part of the International Festival for Business, this one-day conference is taking place at the Exhibition Centre, Liverpool on 28th June 2016. Tickets are limited and are available now using the 'Get Tickets' button at the top of this page.
About the conference

The first and original industrial revolution brought us machines, the second mass production and the third automation. The fourth: Robotics? Big data? Internet of things? All of these and more.
At HSSMI, we think Industry 4.0 is the next industrial revolution and is all about technology, communication and process.
The common language of Industry 4.0 is digital. This new and far more comprehensive and widely spoken language will enable us to do a number of things:
* Learn about performance in real time – and respond in real time
* Communicate in real time with suppliers – integrating them further into your production processes
* Work collaboratively with technology – enabling humans to work safely alongside robots
* Use technologies on a single platform along the whole supply chain
* Communicate with both suppliers and customers seamlessly
Industry 4.0, the next industrial revolution, may well look different. More importantly it will feel different. It uses new technologies, processes and new collaborations to maximise productivity.
This one day conference will give you a real sense of how your 4.0 business will look, feel and be different.
Book now to secure a place and find out how your business can grasp the opportunities presented by Industry 4.0 and gain a competitive advantage.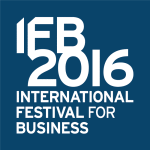 This event is part of IFB2016 in Liverpool.
Programme
09.00-10.00 Registration
Session One: Industry 4.0 Persepctives

10:05-10:15 What is Industry 4.0? Understanding the next industrial revolution
Dr Axel Bindel, chief technology officer, HSSMI
10:15-10:35 Industry 4.0: Building the digital enterprise
Bjorn Johansson, director, PWC strategy&
10.35 - 10.55 Why collaboration and flexibility will be essential for Industry 4.0
Simon Buckingham, senior technology officer, Warwick Manufacturing Group
10.55 - 11.15 Components of Industry 4.0, a personal perspective
Stephen Goodman, cto - industry & infrastructure, Cisco
11.15 - 11.30 Q&A
11.30 - 11.55 Coffee
Session Two: Industry 4.0 Enablers
11.55 - 12.15 Understanding and using manufacturing knowledge for Industry 4.0
Alan Norbury, chief technology officer, Siemens
12.15 - 12.35 Digital connectivity in manufacturing. How connectivity will fuel the transformation
Michael Ford, senior marketing development manager, Mentor Graphics
12.35 - 12.45 Gathering the data to enable Industry 4.0 - a technical perspective
Paul Delooze, chief technology officer, Real Time Logistics Solutions
12:45-12:55 Gathering the data to enable Industry 4.0 - a user's perspective
Colin Herridge, executive chairman, Caparra Technologies
12:55-13:15 Q&A
13:15-14:15 Lunch
Session Three: New Technologies and Near Future Developments
14:15-14:35 Training, teaching and learning: new skills and technology for Industry 4.0
Julian Ford, Virtalis
14:35-14:55 The Internet of Things at work
Renaud DiFrancesco, director Europe Technology Standards Office, Sony Europe
14.55 - 15.15 The use of human collaborative robot systems - how to adopt a more holistic approach covering factors such as accpetance, legislation and safety
Professor Phil Webb, Cranfield University
15:15-15:35 Q&A
15:35-15:55 Coffee
Session Four: Industry 4.0 Implementation Now
16:15-16:35 Considering implementation and closing remarks
HSSMI
16:35 - 16:55 Final Q&A
17:00 Conference close