About this Event
How to increase the efficiency and throughput of your team?
The Growing Importance of Workforce Analytics
More than two-thirds of CFO's indicate they want data analytics for the workforce. Analytics allow you to gain better insights into your workforce and make better decisions about how to manage that workforce.
Using workforce management tools to generate real time reports and analytics about when you need more shift coverage and when you can schedule fewer employees is key to increasing efficiencies. The same tools also provide insights into which tasks need more attention at peak times.
What's in it for you?
Understand the emerging trends in your industry related to contact centre resource planning
Hear from contact centre resource planning experts and have the opportunity to ask questions and discuss
Share ideas & experiences and learn about best practices from the experts as well as your peers
Take back ideas and practices that you can put in place immediately to improve your organisations resource planning processes
Program Agenda and Speakers
Tim Wharfe - COO, U-WFM
Keynote Presenter - 20 years experience of Contact Centre Resource Planning & Optimisation
Keynote session: The impact of ineffectiveness resource planning decisions on contact centre efficiency. (20 mins)
Jeremy Greenwood - Products Director, iNet
Presenter: 25 years' industry experience in solution delivery, customer satisfaction and sales engagement.
Your Contact Centre technology: Maximising ROI through Agile, Open platforms, and Integration. (45 mins)
Matt Hughes - CEO, U-WFM
Presenter - 20 years experience in Workforce Management, customer support and consultancy.
Proving the business case: The ROI impact of introducing an automated solution for workforce management. (20 mins)
Opportunities for 1-2-1 discussions after each talk.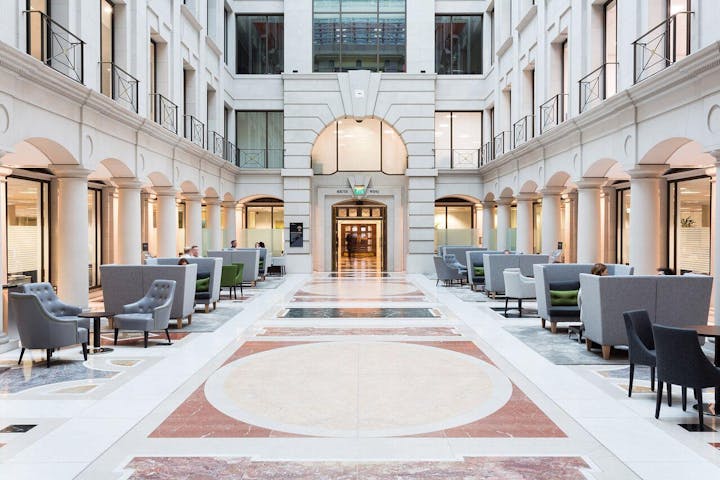 Speaker Biographies
Tim Wharfe – COO, U-WFM
Tim has been involved with call and contact centres for over 20 years. Specialising early in Workforce Management, Tim has worked for some of the biggest contact centres in the UK including Aviva and Ventura. Tim now works with customers to focus on best practice use of their Workforce Management to ensure users are really getting the most out of the solution to best support the business.
Jeremy Greenwood - Head of Product, iNet Communications
Jeremy has over 25 years' industry experience in solution delivery, customer satisfaction and sales engagement from working with a variety of software suppliers. During that time Jeremy has gained valuable insights into inter-departmental dependencies that ensure successful solution delivery and implementation. Jeremy brings deep industry knowledge, expertise and hands-on experience to iNet, building strong, collaborative partnerships with suppliers, customers and clients.
Matthew Hughes – CEO, U-WFM
Matthew has worked in Workforce Management for over 20 years, leading teams in technical services to customer support and consultancy. He's supported countless contact centre implementations and manages most of the day to day operations of the company.
About the hosts and sponsors....
iNet Communications provides proven, highly resilient Cloud Contact Centre and Telephony Services
Delivering omni-channel customer experiences through carrier-grade communications infrastructure, intelligent flexible network, call management and cloud telephony.
U-WFM delivers a complete suite of Workforce Management cloud solutions. Accurate forecasting and powerful, optimised, multi skilled schedules come as standard to support contact centres to deliver optimal customer experience whilst best supporting their frontline employees
Vocalcom's multi-award winning cloud-based contact center solution and inside sales platform help businesses to drive a more effective sales team, and manage multichannel customer interactions as one single conversation. Vocalcom powers more than 1 billion of the world's best customer experiences while delivering transformative business results.
Tata Communications is a global company with its roots in the emerging markets. Headquartered in Mumbai and Singapore, it has more than 8500 employees across 38 countries. The $2.9 billion company is listed on the Bombay Stock Exchange and the National Stock Exchange of India and is the flagship telecoms arm of the $103.3 billion Tata Group.