Description
Hi Everyone
Welcome to the June meeting of iNetwork - a premium networking club for business owners and entrepreneurs who want to connect with their peers and support each other in growing their businesses. Our members and guests typical earn between £100k and £2m but everyone who wishes to learn, grow, share and collaborate in a supportive environment is welcome.

We're getting started on Wednesday 21st June in a relaxing environment of The Bull Hotel & Conference Centre, Gerrards Cross, Buckinghamshire while focussing on the key processes of facilitating introductions and helping people build relationships.
This month we will have an expert in their field providing insights, knowledge and practical learning to help further the understanding of our members and to support business growth.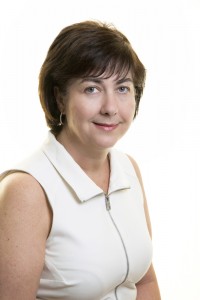 "Entrepreneurial health"
We are delighted to announce that the speaker for our June event is:
Christina Martin, Future Health Management

As a busy business owner, you have to find a lot of time for your clients, for prospects, your family and possibly your employees - but how much time do you devote to your own health?
Christina is a naturopathic nutritionist and will share her secrets when it comes to eating well, avoiding food intolerances, reducing stress and ensuring you lead a healthy life even when your time-starved.
This Months Agenda:
6.30pm Drinks and informal networking
7:00pm Introductions
7:05pm Our Guest Speaker - Christina Martin
7:45pm 60 Seconds around your table
8:00pm Supper
8:40pm i-Showcase - insight to a member's business
9:15pm Informal networking
Cancellation Policy
We have a limited number of places available and payment in full guarantees your place.
Any refund requests prior to 14th June will be paid in full apart from a deduction for the booking and administration fee of £10, or carried forward to the next meeting at no charge.

No refunds will be issued after 14th June.

Please contact management@inetwork.london for any questions or queries you may have.
We look forward to seeing you on Wednesday 21st June at 6.30pm.