Description
Is your business set up for failure?
It's widely known that 80% of businesses do not survive beyond 5 years.
It does NOT have to be this way. Does it?
The two biggest reasons are:
* Having poor or NO cash flow
* Working with the wrong people
Entrepreneurs are not predestined to failure.
The ones who thrive have the mindset, strategies and systems in place to succeed.
To be a long time success, you need to:
Inspire prospective clients to pay attention to YOUR offerings above all the noise.

Influence them to take action with you.

Impact their lives - above and beyond their expectations.
Those businesses that thrive have clients who know they are here to do business AND deliver as promised.
As an entrepreneur, it is your responsibility to ensure you develop the mindset, the strategies and the systems that guarantee your success.
Don't you owe it to yourself and your loved ones to make YOUR business work?
If it is a "YES", then you are invited to the 'Impact and Influence Masterclass' with two highly sought after entrepreneurs.
By the end of this 1-day intensive workshop, you'll discover:
How your own mindset is will kill or ignite your business

How to build a profit-making product/service matrix system

How to guarantee long-run business success using audit and strategy

How to stop bleeding away profits by focusing on the right people

How to connect and develop relationships rapidly

How to become an influential player in your sector

How to stop using language that chase clients away

How to speak with authority and credibility even if you hate talking

How to win more business even if you hate selling

How to understand your client's buying motivators in minutes
---
Who is the 'Impact and Influence Masterclass' most suited to?
Serious entrepreneurs are owners of business. Their business does not own them. If your goal is to grow and be a true entrepreneur, then this 1-day intensive is for you.
This 1-day intensive is designed for business owners who want to learn how to scale up their business and work smarter. NOT harder.
During the Influence and Impact Masterclass, you will get:
Live and interactive training

Supporting training material

New ideas and strategies that will enhance your business growth

Q&A session

Opportunities to connect with like-minded entrepreneurs
---
The Facilitators
Ketan Makwana - Entrepreneur. Investor. Coach.
Twitter: @Ketan_Makwana; Facebook: @enterpriselab; Instagram: @KetanMak; LinkedIn - @ketanmakwana


Ketan Makwana is a renowned international & TEDx Speaker, serial entrepreneur and mentor who has started, scaled a sold multiple businesses in the last 7 years.
In a response to the emerging skills gap between education to employment and enterprise Ketan launched Enterprise Lab which has evolved into a disruptive agency supporting Mindset, Attitude & Behaviour development serving over 100,000 people a year across the world.
In 2012 Ketan founded and delivered Youth Enterprise Live backed by the Prime Minister and the UK's largest event focussed on Education, Employment and Enterprise for 15-30 year olds...
Leading on from this took a position as Special Advisor to the Prime Minster on Youth Policy; other work includes being part of the E20 Summit (20 entrepreneurs from the UK working on the missing millions), has a seat in European Parliament & Commission working on the 2020 strategy for enterprise and employment.
Ketan is an advisor to UK Government on youth and enterprise policies, works with International Governments & Ministries on Enterprise Eco-System Development and sits on many advisory boards and panels including MIT and British Council and an ambassador of UKTI and Foreign & Commonwealth Offices related to Enterprise development in countries across the globe.
As an entrepreneur Ketan has been awarded:
Smarta 100 Award - Most disruptive businesses in the UK - 2012

Best Business by Start Young Global Awards - 2013

Appointed into the Maserati 100 – 2014

Appointed into the Top 100 Asian Stars in UK Tech - 2015

Iconic Innovator of the Decade – Women Economic Forum - 2015

Corporate Vision Magazine: Business Innovator Awards – Best Career Platform - 2017

Acquisition International Global Excellence Awards – Most Innovative Training & Coaching Platform – 2017 Ketan was a finalist:

Entrepreneur of Excellence at the National Diversity Awards 2014

Best Mentor at the National Mentoring Excellence Awards 2015
Harun Rabbani - Entrepreneur. Author. Coach.
Twitter: @harunrabbani ; Facebook: @harunrabbani528; Instagram: @harunrabbani; LinkedIn - @harunrabbani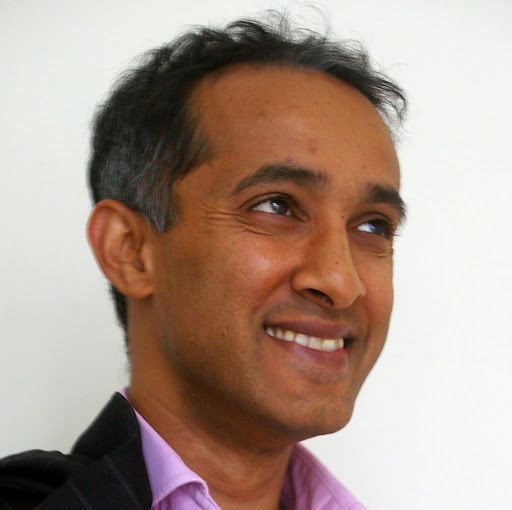 Harun Rabbani's life has been immersed in entrepreneurship since the age of 12. His deep dive into understanding how customers think, behave and champion products started with the curry business in 1982!
After a couple of years working in a stockbroking firm, Harun read Economics in Birmingham with the intention of pursuing a career in stockbroking. However, a series of events led to him being hired by Olympus KeyMed, one of the world's biggest medical devices manufacturers, as a Territory Manager in 1996.
Within 6 months, much to management's 'amusement', Harun disrupted the way their customers' (hospitals) purchasing behaviour were influenced. As a result, Olympus KeyMed began receiving the largest orders in their division's history.
Harun's winning streak was of creating customer loyalty was based on developing unbreakable relationships with his customers. This model worked extremely well in Harun's next medical devices company, Gyrus (creators of Smith and Nephew surgical equipment).
Within 6 weeks of being given his territory, Harun became Gyrus' number one performer. He stayed in that position several months after he left the company!
He set up his first business focusing on coaching and mentoring entrepreneurs in 2003. Since then he has trained, mentored and coached thousands of professionals and entrepreneurs. During this time, Harun was recognised for his international work and was awarded The Most Outstanding Trainer of the Year by British Junior Chamber.
In 2007, Harun began exploring the synergy between science and consciousness in order to understand how individuals can change their mindset, heartset and bodyset to have a global impact. He interviewed some of the world's top scientists and performance experts.
Today, Harun is a coach, consultant and mentor to ambitious leaders (entrepreneurs and corporate) who want to highly influence and impact on the people, the planet and their profits. He is also a blogger (written, audio and video) and speaks internationally.