Description
Did you have a difficult time influencing and persuading others? Do you find it difficult to convince people into doing what you want or need in a business setting?
We have answers to your questions. Two experts from the world's best business schools will lead an exciting two-day Masterclass on Influencing and Persuasion skills that are necessary for leadership success.
Francesca Gino (Professor at Harvard Business School)

and Giuseppe Conti (IMD, Oxford, HEC Paris + over 20 years of business experience with leading multinationals) will help us understand how top negotiators outperform their rivals, while creating value for both parties.
Influence and persuasion are strongly correlated to leadership success. Especially at senior level, where strong skills are common, a small difference in competence makes a huge difference in results and career potential.
Let's try to understand why this program is so special.
Faculty
---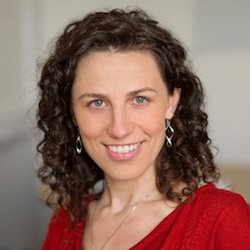 Francesca Gino is the Tandon Family Professor of business administration in the Negotiation, Organizations & Markets Unit at Harvard Business School, affiliated with the Program of Negotiation at Harvard Law School. Professor Gino's research focuses on judgment and decision-making, negotiation, ethics, motivation, and productivity.
Her studies have been featured in Harvard Business Review, PON Negotiation Newsletter, The Economist, The New York Times, Newsweek, Scientific American, Psychology Today, and The Wall Street Journal. Professor Gino is the author of Sidetracked: Why Our Decisions Get Derailed and How We Can Stick to the Plan (HBR Press, 2013).
Professor Gino has won numerous awards for her teaching, including the HBS Faculty Award by Harvard Business School's MBA Class of 2015. Francesca was also chosen in 2015 by Poets & Quants to be among their "40 under 40", a listing of the world's best business school professors under the age of 40. Website: http://www.francescagino.com/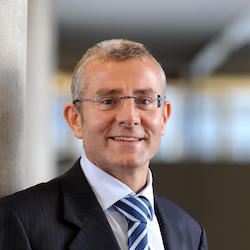 Giuseppe Conti, "The Creator of Master Negotiators", is a recognized expert in the field of negotiation, and since 2006, a regular lecturer at top-ranked European Business Schools, including Bocconi, ESADE, HEC Paris, IMD, and Oxford. Managers from over 90 countries have attended his interactive and pragmatic workshops.
Giuseppe is a seasoned negotiator combining academic content with a rich practitioner experience from his senior procurement and commercial leadership roles within blue chip multinationals (Procter & Gamble, Novartis, Merck). He runs customized negotiation workshops for leading corporations in Europe and Asia. He has written articles on negotiation for the Financial Times, London Business School Review and the Huffington Post. Website: http://www.cabl.ch/
Day 1 Program (9.00 to 18.00)
---
Key topics:
Course Introdcution & Core Concepts

Strategies of Influence: A framework for Effectively Persuading Others

Dangerous Minds: Understanding Common Barriers to Influencing Others

Excercising Influence and Managing Relationships Across Functions with a Case Study

Video Case Study: 12 Angry Men
Day 2 Program (9.00 to 18.00)
---
Key topics:
Selling Your Ideas

Influence and Managing Up. Case: Matt Leeds

Multi-Parties Influence with Role Play

Gender Differences on Negotiation and Influencing

Putting into Practice
*Lunch, coffee breaks and handouts are in included in the fee. Travel and accommodation expenses are not included.
Target Participants
---
Executives interested to improve their influencing skills.
It is specifically designed for:
Executives and managers who aspire to positions of greater influence and responsibility within their organizations

Professionals that are engaged in frequent internal negotiations (budgets, project deliverables, etc.) or negotiate externally as part of their job (Procurement, Sales, M&A, Alliance Management, Legal, Entrepreneurs).


Key Benefits
---
Personal feedback on assessment of current level of persuasion skills and strategies to best develop them. Both lecturers are available for the entire workshop and offer a combination of in-depth theoretical expertise (Francesca) and real-life experience (Giuseppe)

Improved understanding and ethical approach to influencing and persuading others

Improved awareness of the impact your behavior has on others and how to use this to influence

A healthy dose of humor and fun

UNIQUE: participants are invited on a regular basis, free of charge, to attend webinars from the lecturers on advanced negotiation & influence topics to continue the learning journey.


Learning Objectives
---
Implement concrete strategies to influence others while keeping your social relationship intact and retaining personal values

Discover ways to improve your influencing and persuasion strategies to the ever-changing demands of a global environment

Improve your understanding and predictions of people's behaviors

Develop enhanced mental effectiveness and persuasive approaches to craft both competitive and cooperative business strategies
Testimonials
---
"Very effective at revealing our own personal tendencies and what we need to work on."
"Insightful, engaging; great use of humor."
"Excellent - great balance of head and heart. Structured and organized presentation."
"Excellent knowledge of the topic. Projected confidence and trust. Truly worth the time"
"Loved the ability of the instructor to give high quality feedback after simulations"
*Participants may postpone their attendance to a future session or provide a replacement candidate for a course.
*70% of course fee is refundable for a cancellation, if CABL is informed no later than 3 weeks before the course.
Still have doubts or want additional information? Do not hesitate to call us:
+41-79-3486092 or Skype: cabl01