"Influence" Marketing Conference 2015 - Create a beautiful experience on and offline!

Thursday, 17 September 2015 from 08:30 to 17:00 (BST)
Event Details
The only influential marketing event available to switched-on owner-managed business owners and marketing managers in the UK.
A one day event, Influence 2015, will expose you to some of the best marketing minds in the country. What's more, you'll be able to tap into their catalogue of expertise and walk away with a clear and confident plan of action.

Designed for Owner-Managed Businesses and Marketing Managers, seeking to shape up their marketing for 2015 and beyond.  Staying competitive and seen!

Influence 2015 will cover a wide range of topics from:
Data Collection and what to do with it,
Niching your business,
Clarity of your Message and much more.

"I've recently taken part in a two day programme provided by Koogar Limited and I can say that it was absolutely brilliant! The sky is the limit when it comes to this ever changing topic of digital marketing and to have some helpful guidance to move forward and develop our online stance was greatly appreciated. Amanda is the queen of digital marketing and I was glad to have experienced her knowledge and passion." - Charlotte Skinner
You'll leave the conference with key strategies you can apply immediately to your business.

You'll receive your own workbook designed to help you work through each session. Enabling you to pinpoint the crucial elements that you can apply to your own 2015 marketing strategy. Making a great source of reference and perfect to keep as part of your ongoing marketing toolkit.  This structure will ensure you can start implementing what you've learnt immediately.
Only 120 delegates can take part in the most inspirational, yet highly exclusive marketing conference of the year!

Included in your ticket price:

Lunch and Refreshments throughout the day - network opportunities with other delegates.


Access to the business exhibition stands - ask the experts!


Workbook - with exercises from each speaker, keeping your notes in one place!


Goodie Bag - with valuable vouchers and giveaways to support you during 2015 and beyond!


Business Related Raffle Prizes - all money received will be donated to charity.


FREE All day Parking.



FREE Wi-Fi.

The Speakers who WILL influence you are...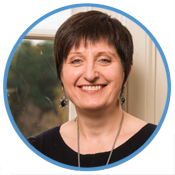 Robyn Robertson; specialist subject - Niching and Leadership
Founder and Chief Executive Officer for Robertson Fox Ltd, Robyn has a gift for bringing out the hidden potential in people. Her company was established in 2006 and takes its inspiration from her early career as a Store Manager with Habitat. Robyn's inspirational leadership style has enabled her to get the best performance from her employees which, in turn has had a direct positive impact on the bottom line. Robyn developed a reputation for having the best customer service in the country whilst consistently topping sales ladders in national and regional campaigns. Now, Robyn works with businesses to develop their leadership capability and give them a competitive edge. She also helps people understand how to Niche their business and differentiate themselves from the competition.
Presentation - "The Art of Niching – and why every business (owner) needs it!"
Visit - www.robertsonfox.com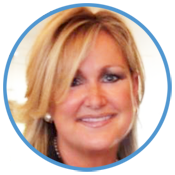 Tracy Waddacor; specialist subject - Customer Service
Having over 25 years' experience and a passion for Customer Service in various business sectors, Tracy has worked with international Hotels Groups, 5 star privately owned hotels and high end Property Management/Landlords, responsible for implementing and delivering service excellence.    
 
Tracy Waddacor, Managing Director of World Class Service, works with a variety of SMEs and larger clients to develop Customer Service Policies, Standards & Procedures and implement and maintain excellence customer service standards throughout their businesses.

Presentation - "The WOW factor – that warm and fuzzy feeling!"

Visit - www.worldclassservice.co.uk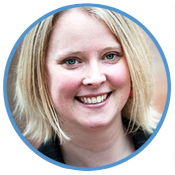 Liz Couchman; specialist subject - Telesales
Liz is the owner and Director of Alex Merlin Consultancy Ltd- a Telemarketing delivery and Telemarketing Training company based in the North West. Born and raised in Manchester, Liz went to work in London in the sales world of recruitment after she finished her psychology degree. She worked in a wide variety of sectors, from not-for-profit organisations to SME businesses to huge investment banks and in all cases was able to build a strong desk of clients, making contacts and winning business.
Presentation - "Top 10 Telemarketing Tips - Influence over the phone!"

Visit - www.alexmerlin.co.uk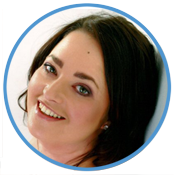 Traci Williams; specialist subject - Spreadsheets
Traci's passion for Spreadsheets started during her Accountancy career at Unilever, working in analytical roles and producing consolidated Reports for 84 busy Unilever factories. Traci was always challenged Excel to make tasks quicker and easier, and automated where possible and she soon became the 'Spreadsheet Queen' of the office, but was frustrated that she didn't have the time to teach others how to use Spreadsheets more efficiently.

Presentation - "De-Mystifying Spreadsheets - Collecting and analysing the RIGHT data"
Visit - www.excelace.co.uk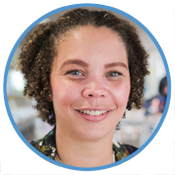 Amanda Dodd; specialist subject - Integrated Marketing
Business Woman of the Year Winner 'Free2Network' 2013-2014
Originally trained as a graphic designer (1998), Amanda then went on to become a web designer/ Internet developer. Now with over 15 years experience within the digital industry, Amanda has worked for clients including Liverpool Football Club, HSBC, Churchill, Argos and many more in various software and design houses during her career. Amanda is the Founder and Creative Director of Koogar who provides integrated marketing services to businesses across the UK. This includes social media, websites, company branding and graphic design, video, email marketing and more.

Presentation - "The Future of Social and everything in between"

Visit - www.koogar.co.uk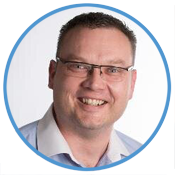 James Allen; specialist subject - Communication
Global Entrepreneur 'Big Impact To Business' Award Winner 2012
Host of a Global Entrepreneur 'Big Impact Event' Award 2013
From over 12 years as a Frontline medic within the British Armed Forces (where the clarity of your communication is vital) Jay Allen has gone on to become a two times Global Entrepreneur 'Big Impact to Business' Award winning educational speaker, sharing his experiences and learning's, from both the Battlefield, and more subsequently the boardroom with business audiences who are keen to combat the corporate minefield.
Presentation - "Communication - The clarity of your message"
Visit - www.mytruenorth.biz
Why Influence 2015?
Without distractions, develop your strategy for the coming year with a dedicated marketing day.


Hear from over 6 passionate and results-focused specialists from the Northwest and further afield.


An action packed day, focusing the mind and giving you the clarity you need to drive your marketing in the right direction.


Meeting with like-minded business owners and marketing managers will increase your learning.


Become excited, energised and driven about building a better experience for your customers. including you and your brand.


Gain the knowledge to start automating processes, enabling you to add more value to your business.


Walk away with the confidence to start influencing over the phone with top Telemarketing Tips.


You'll make new connections and colleagues with excellent networking opportunities throughout the event!


Receive valuable vouchers and giveaways to support your marketing journey in 2015 and beyond!

Book now to be part of this exclusive marketing event, equipping you to walk away with a clear and confident plan of action for 2015.

Don't forget there are only 120 places!

Follow @koogarinfluence on Twitter

Visit our website on www.koogarinfluence.co.uk

You can follow us on Twitter at @koogarinfluence. Feel free to ask us questions and get involved.

Want to be an exhibitor?

Stands are available now:

We have 8 stands available at this influential marketing event. It is a great opportunity to promote your business and services amongst experts.

If you would like to apply for one, please email Amanda at info@koogar.co.uk for more information.

Stands are £99+VAT.
Do you have questions about "Influence" Marketing Conference 2015 - Create a beautiful experience on and offline!?
Contact Koogar
When & Where

The Heath Business & Technical Park

WA7 4QX Runcorn
United Kingdom


Thursday, 17 September 2015 from 08:30 to 17:00 (BST)
Add to my calendar
Organiser
Koogar is an honest and professional studio who will go the extra mile for you! Creatively we can help you make your mark and put a face to your company.