Description
Influential Leadership Workshop - Lessons from Shakespeare's Julius Caesar
The Small Charities Coalition is pleased to be working with Olivier Mythodrama on a series of innovative leadership training courses, based on the great plays of Shakespeare. These sessions will use techniques from theatre rehearsal spaces, helping you explore key elements of your professional life in creative, practical ways.
Content:
The theme of this programme is influence: how to cultivate it and how to use it wisely.
Julius Caesar may have been written over four hundred years ago but its themes and insights remain astonishingly relevant. The handling of politics, both internal and external, is a crucial aspect of leadership. This programme helps participants identify the key sources of power working both for and against them, while providing them with opportunities to practice new skills to enhance their abilities to exert influence. It also stresses the importance of forging successful coalitions and the shrewd timing of interventions.
Who is it for?
Leaders seeking to enhance their abilities to influence others positively

Organisations needing to change their internal and/or external politics to increase their effectiveness

Groups facing specific political dilemmas that require in-depth exploration through an influence training course
Attendees will gain:
Skills and techniques to increase the power to influence

Greater appreciation of the subtleties of effective political manoeuvring

Improved ability to read and navigate politics operating in the workplace
Level: This workshop is designed for those in senior management positions, CEOs, Chairs or anyone who leads teams.
Notes: This workshop will involve a fair bit of movement and activity, so casual shoes are encouraged.

Previous attendees have said:
"This training is life changing - both in terms of how I think about leadership and influencing people and it is also provided real insight into the skills and abilities needed for effective leadership"
"Very inspirational workshop which give you a confidence to be a good leader"
---
Trainer Bio: Phyllida Hancock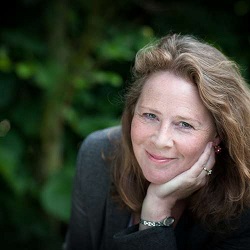 A Senior Programme Director at Olivier Mythodrama, Phyllida has experience delivering workshops and sessions for a wide range of groups, including many years spent working with public sector bodies. Having worked as an actress and singer for 12 years, including two years with the Royal Shakespeare Company, Phyllida has been designed and delivering workshops since 1998.
Arrival:
This workshop will be held in the Nursery Theatre Rehearsal space, on the 6th Floor of Capitol House. Please head in the main entrance and use the lifts. We ask that all attendees arrive 15 minutes before the workshop starts to allow for registration and ensure a timely start and the smooth running of the workshop.
Booking:
You must be a member of Small Charities Coalition in order to attend this workshop. If you aren't already you can register for free here.
Accessibility:
We want to make sure all of our workshops meet your needs, so if you have any questions about accessibility please email: events@smallcharities.org.uk.
Waitlist:
If the places have all been filled please do add your details to the waitlist and we will let you know as soon as a place becomes available.
Cancellations and Refunds:
If you cancel your place at least 3 full working days before the event takes place then you are entitled to a full refund by request. Refunds for cancellations after this point are given at the discretion of Small Charities Coalition.
If you cannot make a workshop please advise us as soon as possible. Workshops normally have a waitlist and if you notify us early enough then there's a good chance another charity can attend in your place.