Info session - Scholarships & Application process / sábado 18 de febrero 20...
Description

¿Quieres estudiar en el Reino Unido?
¡Ven a nuestro seminario gratuito!
En Inova Education tenemos 20 años de experiencia ayudando a jóvenes Mexicanos a estudiar en el Reino Unido. Hemos organizado una serie de seminarios GRATUITOS que te ayudarán a estar un paso más cerca de estudiar en UK. Los semanarios se llevarán a cabo en nuestras oficinas en la Ciudad de México, no dejes pasar esta oportunidad. Sigue las instruciones para poder reservar tu lugar gratuito.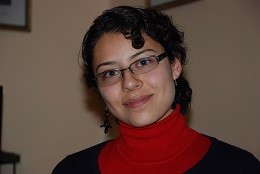 "Definitivamente recomiendo Inova Education. Fui asesorada y apoyada en todo momento, tanto para el proceso de admisión a la University of Southampton como para la solicitud de becas. En mi experiencia, no pude haber caído en mejores manos."
Mitzy Quinto Cortés - Maritime Archaeology (MSc), University of Southampton

Reserva tu lugar ahora!
Los seminarios se llevarán a cabo en nuestras oficinas en la Ciudad de México, Insurgentes Sur 1377 piso 8, Col. Insurgentes Mixcoac. Si vives fuera de la CDMX por favor pónte en contacto con nosotros para poder enviarte una liga de webinar.

Acerca de Inova Education
Todos nuestros servicios son gratuitos!

Tenemos más de 20 años de experiencia apoyando a estudiantes Mexicanos.

Todo nuestro staff ha estudiado en el extranjero y entiende el proceso por el que estás pasando.

Tenemos oficinas en México y en UK.

Atención personalizada e inmediata.

Somos la única empresa que tiene casi un 100% de éxito en aplicaciones de student visa.

Apoyo de Visa de estudiante gratis al aplicar con alguna de nuestras Universidades.
Inova Education - Helping you to study abroad

Teléfono oficina: +52 55 5559 1138
Web: www.inovaeducation.com
Skype: inovaeducation
Twitter: twitter.com/inovaeducation
Facebook: www.facebook.com/inovaeducation

Organiser of Info session - Scholarships & Application process / sábado 18 de febrero 2017