Description
Join us for our first event specifically for those people based in Hertfordshire, Bedfordshire and Buckinghamshire - BIM Regions East - 3 Counties.
This evening event will take place at BRE offices in Watford where we will hear from Mervyn Richards OBE, Director MR1 Consulting, Paul Oakley, Director BRE BIM Division from BRE and Jamie Young, Senior Design Manager, Wates Construction..
---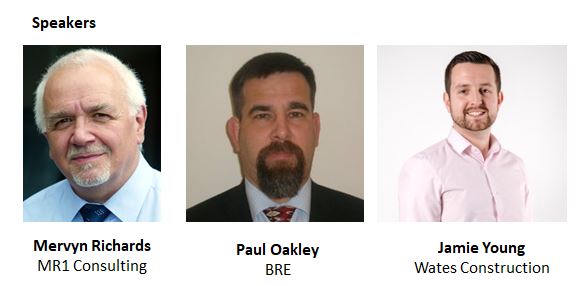 ---
Mervyn Richards will kick off the presentations discussing 'Beyond BIM Level 2: Better software and process'. With the launch of ISO 19650 the perception is that the BIM Level 2 journey is complete and that the focus has moved on. Mervyn Richards OBE, the joint author of the Bew – Richards Wedge diagram, explains how lessons from the past dictate the need to move forward, the need for better software and better processes to move BIM towards a digital Built Britain.
Our second speaker is Paul Oakley who wil be talking about 'Removing Waste through Standardisation'. Within this session Paul will cover the changing BIM Standards landscape and what is happening at both a national and International Level. It will also cover some of the future requirements for both process and data standards, the impact for users and the possibilities for transforming construction this may achieve.
Our final speaker is Jamie Young who will be sharing a 'Case Study on the Use of BIM on a Live School Environment'. Jamie will take a look at how BIM is being used on a live school project, including quantity checks and coordination reviews.
Register today to secure your seat.
We look forward to seeing you on Jan 30th.

If you are driving to the event please use this postcode WD25 9NH and directions can be found here http://www.bre.co.uk/filelibrary/maps/Get_to_BRE_Watford.pdf