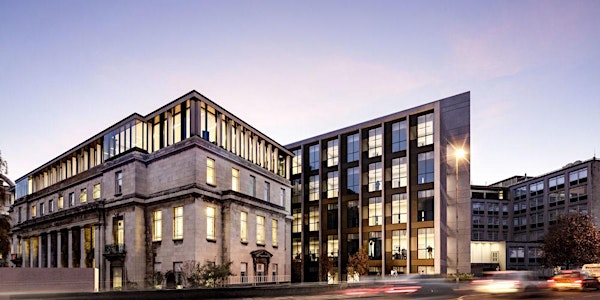 Information event: Sir William Henry Bragg Building
Event Information
Location
Lecture Theatre G35, School of Chemistry,
University of Leeds
Leeds
United Kingdom
Description
This information event is of a general nature and aimed at all staff and students across the University.
The event will comprise of a short presentation, followed by questions and answers. Attendees will also have the opportunity to view a small exhibition of project images. Attendees do not have to stay for the entire length of the session.
As part of the University's continuing investment in the campus, a new building – the Sir William Henry Bragg Building – is being built situated between the Schools of Chemistry and Electronic & Electrical Engineering on the north east side of the campus.
Construction starts in late May 2018 and the new building will be completed in summer 2020.
This is a hugely important and exciting development for the University and we're keen to inform and update you on the plans and progress to date, and answer any questions you may have.
The £96 million building is the largest single investment to date in the University's estate and will become home to the Schools of Computing and Physics & Astronomy, with direct links to the School of Chemistry and Faculty of Engineering, forming an integrated campus of engineering and physical sciences.
The Sir William Henry Bragg Building will provide an exceptional environment for collaborative research, with high specification laboratories and facilities, and enhanced teaching space.
The building will also incorporate the Bragg Centre for Materials Research which will bring together researchers from schools across the University campus and beyond to create an environment that will foster ground-breaking, interdisciplinary research to accelerate impact on society.
For anyone who is unable to attend this event, please visit the Parkinson Building on the 22 and 23 March, 9-5pm, to see an exhibition of the plans and images of the Sir William Henry Bragg Building. You will also be able comment and provide feedback.
For further information or to feedback about this project please contact us at campusdevelopment@leeds.ac.uk
Date and time
Location
Lecture Theatre G35, School of Chemistry,
University of Leeds
Leeds
United Kingdom