Description
Join Information is Beautiful author David McCandless as he presents an entertaining, visually spectacular data-driven tour of the universe... at a rare public talk & book signing



Welcome to Information is Beautiful LIVE
David McCandless is known for pioneering a fascinating way to look at the world - through the lens of visualization - turning data, information & knowledge into beautiful graphical images & diagrams.

For those of us navigating an age of info-overload and "fake news", visualised information has incredible potential to help us find meaning in a complicated world. Whether it's military budgets & bird flu outbreaks or time travel in sci-fi films & the intricate relationships of the Middle East, David's elegant & often playful infographics bring to life information too complex or abstract to grasp any way but visually.
In this rare public talk at the prestigious Royal Institution, home of the famous Christmas Lectures, David will free-range across many subjects - nature, power, money, war, psychology - using stunning graphics and his unique style of performance journalism to reveal the unseen and often hilarious stories lurking in data & information around us.
Prepare for an fun and illuminating night out that will make you think and laugh in equal measure...and leave you with plenty of brain-blending insights to talk about afterwards.



Timings & important info
All ticket-buyers agree to our terms & conditions including our limited refund policy.
Arrivals from 6pm for a 6.45pm sharp start; talk lasts approximately 70 mins Following the presentation, David will take questions from the audience from around 8 then sign copies of his books (see below for discount offers) and pose awkwardly on the end of selfie-sticks. End 8.30pm.
The talk is aimed at everyone from total newcomers to the world of data visualization through to fans, readers and followers. Want to delve even deeper into dataviz? Work professionally in the field? You may also be interested in our day long workshops, hosted in cities around the world. If you've already participated in one of David's workshops we recommend you give this shorter, public-facing talk a miss.

Discount signed book & poster pre-orders
In addition to standard tickets we are offering the following pre-order packages:
Standard ticket + 1 book - £45 plus booking fee (just under £10 off). Your choice of Information is Beautiful or Knowledge is Beautiful, collected at the venue and signed by David after the talk.


Standard ticket + 2 books + poster - £60 plus booking fee (over £28 off). Copies of Information is Beautiful & Knowledge is Beautiful, plus the Colours in Culture poster, collected at the venue and signed by David after the talk
Books on the night will be £25 each; posters £15. All items to be collected in person from venue on the night.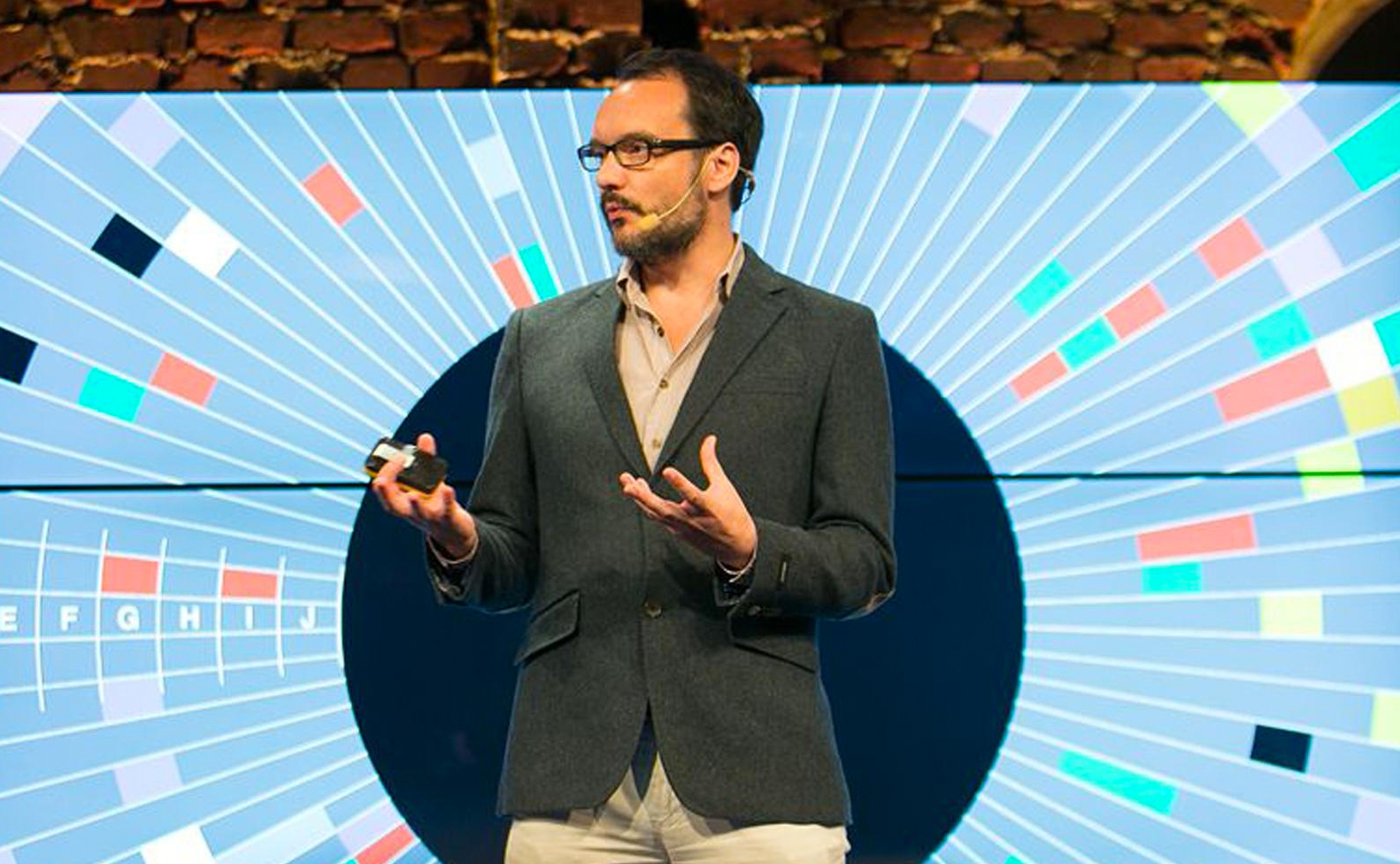 About David McCandless
David McCandless is a London-based data-journalist and information designer, whose blog and best-selling design books Information is Beautiful (2009) and Knowledge is Beautiful (2014) are dedicated to discovering novel patterns & stories in the seas of data surrounding us. McCandless's work has been published everywhere from the Guardian, Wired and the BBC; he has delivered the Bill & Melinda Gates Distinguished Lecture at Cambridge University; his addictively viral TED talk has been viewed over 2.5m times. This talk is your chance to catch David at one of his infrequent London public appearances.