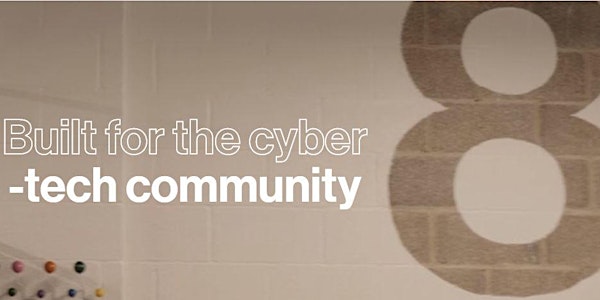 Information Systems Security Association UK - Cheltenham Meeting
Event Information
Location
Hub8
High Street
Brewery Quarter #Unit2
Cheltenham
GL50 3FF
United Kingdom
Talks from Recorded Future, Checkmarx and AWS, then networking and refreshments at Hub8, Cheltenham's new cyber tech co-working space
About this event
Agenda
17.30 – 17.40 - Welcome – Al Mercer, ISSA-UK, Hub8 – Bruce Gregory
17.40 – 18.25 - Rob Gregg, Recorded Future
Who's Afraid of the Dark? Hype Versus Reality on the Dark Web
Synopsis:
The dark web is often portrayed as a vast and unknowable part of the internet full of hackers and other digital bogeymen. Recorded Future decided to map this part of the internet to work out the scale of the problem, discover how serious the risk is and help our clients take steps to better protect themselves.
Bio:
Rob Gregg is a threat intelligence specialist working at digital risk company Recorded Future. Rob is dedicated to helping his clients use real time threat intelligence as a tool to contextualise alerts, streamline security processes and help minimise their business risk.
18.25 – 18.30 - About Cynam / Infosec People – Chris Dunning-Walton
18.30 – 19.15 - Andrew Thompson, Checkmarx
All you ever wanted to know about DevSecOps but were afraid to ask
Synopsis:
DevSecOps is the new industry buzzword, but what does it actually mean, do I need it and how is it implemented? Andrew will discuss how security testing may be automated in the Devops Cycle, and how to implement a successful security testing program. This is a vendor neutral talk at the conceptual level.
Bio:
Andrew has been working in the IT industry for over 30 years, with experience in Java programming, Speech Recognition, software testing and security. He has spent the last 14 years helping companies integrate static analysis into their SDLC, before Devops, and most definitely before DevSecOps was a 'thing'. Now focusing on security, Andrew is able to advise on how to embed best practice security analysis into development teams daily routines.
19.15 – 19.45 - Break 30 mins
19.45 – 19.50 - About Cyberis – Nathan King
19.50 – 20.35 - Charles Roberts, AWS Professional Services
Cloud Compliance at Scale—So you can go skiing:
Synopsis:
Cloud computing is a dynamic and constantly changing environment. An environment that was compliant Monday morning might be non-compliant Monday afternoon. How do you maintain compliance at scale in a dynamic cloud environment that has dozens of accounts, thousands of systems, dozens of teams, and resources that are created and destroyed hour by hour? More importantly, how can you do all that and still have enough time leftover to take a skiing holiday to France? The trick is automation. Use the cloud to secure the cloud, monitor the cloud, and respond automatically in real-time to compliance variance. In this session Charles will show how to use open source automation tools and cloud-native services to monitor, detect, alert and remediate changes. When you implement Compliance Configuration as Code, your cloud remains compliant even while you're on the slopes.
Bio:
Charles Roberts is a security consultant with AWS Professional Services, based in London. His background is in IT security for small and large enterprises and he helps customers keep their clouds secure with automation and secure configuration. Over the last two years he has helped several large enterprises in different industries secure their clouds by deploying open source tools like Cloud Custodian and Prowler, as well as AWS-specific technology. His interest in automation is directly proportional to his interest in making time for skiing holidays.
20.35 – 21.30 - Networking & Refreshments
Sponsored by InfoSec People and Cyberis

Date and time
Location
Hub8
High Street
Brewery Quarter #Unit2
Cheltenham
GL50 3FF
United Kingdom