Informing Business : "How To Smash It On Social" 20 September
Description
Chamber Special Interest Group (SIG) Supported by Gardner Leader and Baylis Media. Al Tepper, Marketing Strategist of 19 years & founder of TepFu Disruptive Marketing Agency talks about 'How To Smash It On Social' on 20 September at 5pm – 7pm.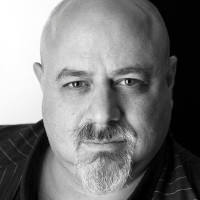 Disruptive marketing
Al will focus on the art of disruption, how to apply it on social media and how to stand out from the crowd regardless of volume, frequency and automation.
You will take away an insight into a 12 year Social Media for Business veteran's views on how best to weaponise social media for your business.
You will take away a highly disruptive approach to social media that will set you apart from your competitors regardless of your industry.
Al has perfected and pioneered this approach influencing some of the biggest brands in the world along the way.
BIOGRAPHY:
TepFu was founded by Al Tepper in January 2016 after 19+ years of tactical and strategic marketing experience during which time Al worked with and for both small and global brands alike including:
• Accenture
• Canon
• CapGemini
• HCL
• HP
• IBM
• Kornferry Group
• KPMG
• Ricoh
• Sitel
• Tata Consultancy Services
• The Guardian Newspaper
• Wipro
TepFu now works with various size organisations across a wide variety of challenges. TepFu understand and focus on relieving commercial pressures, unblocking challenges to existing revenue and developing new complementary revenue streams.

Informing Business
Informing Business is a members' only group designed to connect and engage businesses, with the shared purpose of informing them on key topical and current business-related matters and encouraging the sharing of ideas, innovation and generally get people talking on a monthly specific topic chosen by member consensus or specific request, with expert specialist speakers presenting from time to time.
Membership is free – Limited numbers only, please book early!
We look forward to seeing you.
---
Sign up to the Chambers' mailing list to be informed of regular events >>CLICK HERE<<
View other Chamber events >>CLICK HERE<<
---