Informing Business : Maximising exit value via strategic planning - 15th No...
Description
Chamber Special Interest Group (SIG) Supported by Gardner Leader and Baylis Media on "maximising exit value through strategic planning".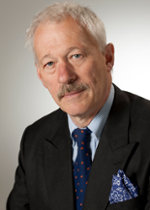 Why should you attend?
Peter will deal with the importance of strategic planning and implementation as an essential tool for maximising the future value of your business. Peter will explore each of the building blocks needed for an effective strategic plan and identify the essential questions to be addressed. This interactive session will also cover how best to move to execution – after all poor execution means the plan is just words!! Peter will share some pragmatic experience using relevant case studies to highlight specific points. Guests will be able to ask questions and probe on real areas of practical interest.
Who is Peter Troy?
Peter Tory is a partner in JFP Strategic Planning,. JFP provides strategic planning and implementation services to SME's throughout the Thames Valley and beyond. In a long career, Peter has owned and managed SME's, genuinely understands the problems and constraints facing SME owners and takes a very practical approach to strategic planning
Membership is free – Limited numbers only
Register early!
---
Sign up to the Chambers' mailing list to be informed of regular events >>CLICK HERE<<
---