How can infrastructure improve life in fragmented cities, now and in the future?
About this event
Speakers
Dr Mtafu Manda, Mzuzu University (bio)
Dr Abubakari Ahmed, University for Development Studies (bio)
Dr Maria Rusca, Uppsala University (bio)
Dr Busisiwe Chikomborero Makore, University of Salford [bio]
Talks
Formalising the informal through the formal: Kabaza taxis and other informals in Mzuzu, Malawi
Heterogenous infrastructure and informality: filling the gap or a governance failure?
In African cities, hybridity in infrastructure provision is a complementarity between formal networked infrastructures and informal infrastructures. A critical gap lies in the understanding of the discourses and social practices driving such complementarity. Through interviews, it was found that social practices are constantly building and re-build informal infrastructure in incremental. The complementarity, therefore, serves as a response to the deficit of formal networked infrastructure and, at the same time, urban governance failure. The is a need for new forms of situated infrastructure governance in African cities.
Lilongwe water works? The production of inequalities within the centralized water supply network
This paper takes the production of inequalities within the centralized water supply network of Lilongwe, Malawi, as a starting point to examine how Africa's water infrastructures are shaping urban spaces and lives. First, by tracing the expansions of the distribution network and the strategic locations of service reservoirs over a period of 50 years, we examine the role of water infrastructure in co-shaping and mediating inequities in Lilongwe. Engaging with the technical intricacies of designing water infrastructures, we argue, helps illuminating motivations and guiding principles of Lilongwe's development trajectory. Second, eschewing conceptualisations of infrastructure as fixed material artefacts, we then examine infrastructures 'in use', showing how everyday practices of operation and maintenance intersect with infrastructural configurations and contribute to produce highly differentiated water supply across the city. Last, we discuss how infrastructures not only embody but also change socio-material relations of power, transform water's properties, reproduce and exacerbate inequalities, and remake urban experiences, contributing to further our understanding of how inequities in access to water come about and endure. This paper thereby also serves as a demonstration of how an interdisciplinary approach to the study of water infrastructures can serve to further analyses of urbanism and water supplies.
Dr Busisiwe Chikomborero Makore
Age-Friendly Infrastructure in Africa's cities? Enabling health and well-being for older people in urban Zimbabwe
The numbers of older people living in urban areas in Africa is rising along with a growing concern about how Africa's infrastructure can cope with this shift. Achieving Healthy Ageing and well-being for older people has become a core area of attention due to the significant implications for all Sustainable Development Goals. The urban environment for older people can have an increased impact on health and well-being, social participation, and maintenance of urban citizenship. Using insights from fieldwork undertaken in Informal urban areas in Harare, Zimbabwe as case studies. This paper examines the challenges of how urban spaces can enable older people, providing them with greater autonomy and choice to manage their health and well-being. The findings suggest that older people are still living within the margins of urban life. Critical infrastructure is lacking further disabling the lives of older people. A change of narrative and re-imagining of the urban space for older place must take place to transition towards more sustainable and inclusive future environments.
INFRA+ Rationale
How can infrastructure be chosen, planned, designed, implemented, maintained, enhanced and used to improve human well-being in formal and informal urban areas?The sustained functioning of infrastructural systems has multiple positive effects on human health and wellbeing. Infrastructure is therefore central to the UN Sustainable Development agenda, featuring in and contributing to most Sustainable Development Goals (SDGs; Goals 1, 3, 5-14 among others). The lack of access to sanitation, water, transport, energy or communication infrastructure can curtail sustainable development and entrench existing or create new social inequality dynamics, for instance in further stigmatising the urban poor. The INFRA+ webinar series aims to identify links between context-specific infrastructural challenges, approaches to their solution and universal mechanisms towards improved sustainability.Speakers from across academia and practice with focus on East and Southeast Asia, Latin America, Africa and the Middle East present their unique disciplinary perspectives and propose transdisciplinary directions for future research.
Cover image: Johnny Milling
This webinar series is funded through the University of Manchester Global Challenges Research Fund.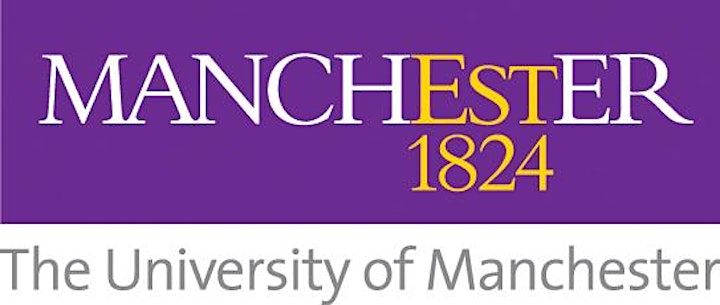 Organiser of INFRA+ Infrastructure for Fragmented Cities: Africa