How can infrastructure improve life in fragmented cities, now and in the future?
About this event
Speakers
Part-I
Dr Jorge Luiz Nobre Gouveia, Environmental Company of São Paulo State (CETESB) [bio]
Dr Denise Lozano Lazo, University of Tokyo (bio)
Dr Christine Diniz Santiago, Federal University of São Carlos (bio)
Chair: Dr Juliano Costa Gonçalves, Federal University of Sao Carlos (bio)
Discussant: Sidnei Furtado, Director of Civil Defence of Campinas city
Part-II
Dr Rafael Oliveira Costa, Public Ministry of São Paulo State [bio]
Dr Nicolas Rubido, Universidad de la República, Uruguay & University of Aberdeen, Scotland (bio)
Dr Norma Valencio, Center for Social Studies and Research in Disaster (bio)
Chair: Dr Denise Lozano Lazo, University of Tokyo (bio)
Discussant: Dr Kelly Iarósz, FATEB (School of Telêmaco Borba)
Talks
Part-I
Dr Jorge Luiz Nobre Gouveia
Accidents and disasters and the current challenges faced by CETESB
The presentation includes a focus on the organizational characteristics of CETESB (Environmental Company of São Paulo State) and the current challenges faced in responding to critical environmental problems - such as accidents and disasters - related to different environmental hazards in the recent context of the State of São Paulo.
Sustainability of Municipal Solid Waste Management in rapidly urbanizing developing cities
Municipal Solid Waste Management (MSWM) remains a challenging issue in most developing countries, where basic waste collection and disposal are still unavailable for many citizens, particularly in informal settlements. Moreover, the implementation of circular economy approaches has proven difficult in these contexts, with few successful initiatives from governments and recycling activities being driven almost entirely by the informal sector. Rapid urbanization has put an additional pressure on the MSWM service provision in cities with already unstable performance, resulting in various negative impacts to the environment, public health, and quality of life.
As most urban public services, MSWM is a complex system, with various interlinked components, and numerous stakeholders with different and sometimes conflicting interests. Inherent characteristics of developing countries increase complexity even more, leading to the need for transdisciplinary and systemic approaches in the study of MSWM's sustainability. Thus, an emphasis on the social dimension; a balance between "hard" and "soft" systems techniques; and the involvement of non-academic actors across the research process, are critical aspects in these studies. This presentation introduces the application of this approach in the study of the sustainability of the MSWM system in Santa Cruz de la Sierra, a rapidly urbanizing city of Bolivia.
Waste management in the pandemic: obstacles, learnings and lessons
The pandemic highlighted existing issues for waste management in Brazil and new ones arose. In this context of disaster the goal is to reflect based on the vulnerability dimensions related to waste management, focusing on a transdisciplinary approach.
Part-II
Dr Rafael Oliveira Costa
The role of prosecutors when facing a pandemic: Measures adopted in the field of public health
Due to the health crisis of COVID-19, prosecutors´ assumed a more relevant role in the field of public health. Based on best Brazilian practices, this study aims to determine how the prosecution service can overcome challenges and fulfill its mission, respecting human rights and rule of law, with the highest quality and efficiency.
The resistance distance as a measure to diagnose bottle-necks in transport networks
Transport networks need to deal with an ever increasing traffic flow. This implies designing (or modify) infrastructures such that they avoid the emergence of traffic bottle-necks, offering some redundancy for possible path diversions. In this talk, I am going to present the resistance distance as a measure to quantify the presence of structural bottle-necks in transport networks.
Intersecting infrasystems issues as trigger points of multifaceted crises
Brazil has been moving towards the multiplication of disasters, including those of catastrophic proportions. These crises expose the problematic nexuses between different infrasystems - such as sanitation, road, energy, and communication -, which point to the complexity of the sectoral challenges as well as the arisen of subcrises. Based on a dialogical perspective between sociology of disasters and complex systems, we will share our reflections on emblematic cases that occurred in this country.
INFRA+ Rationale
How can infrastructure be chosen, planned, designed, implemented, maintained, enhanced and used to improve human well-being in formal and informal urban areas? The sustained functioning of infrastructural systems has multiple positive effects on human health and wellbeing.
Infrastructure is therefore central to the UN Sustainable Development agenda, featuring in and contributing to most Sustainable Development Goals (SDGs; Goals 1, 3, 5-14 among others). The lack of access to sanitation, water, transport, energy or communication infrastructure can curtail sustainable development and entrench existing or create new social inequality dynamics, for instance in further stigmatising the urban poor.
The INFRA+ webinar series aims to identify links between context-specific infrastructural challenges, approaches to their solution and universal mechanisms towards improved sustainability.
Speakers from across academia and practice with focus on East and Southeast Asia, Latin America, Africa and the Middle East present their unique disciplinary perspectives and propose transdisciplinary directions for future research.
Cover image: Johnny Milling
This webinar series is funded through the University of Manchester Global Challenges Research Fund.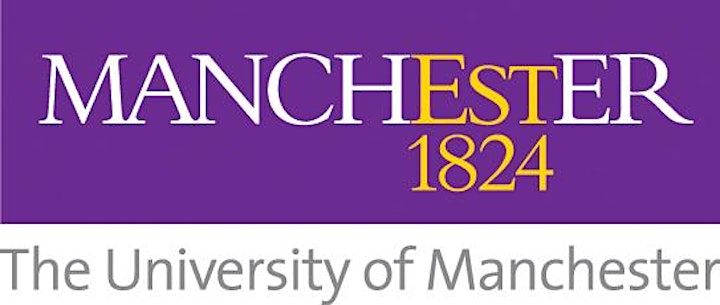 Organiser of INFRA+ Infrastructure for Fragmented Cities: South America