Infrastructure to Scale with Jennifer Bailey
About this event
Building the right infrastructure to scale your business is tough. As your business grows, so does the complexities around it. Jennifer is the founder of Calla shoes. A brand of stylish footwear specially designed for women who have bunions or problem feet.
When Jennifer was in her early 30's she suddenly realised that finding fashionable shoes to wear for special occasions, work or nights out with the girls was becoming increasingly difficult because she suffered from a foot condition called bunions.
She had her lightbulb moment when she was searching online for her wedding shoes and was disappointed that there was nothing out there for her. She vowed to start a business one day making pretty shoes for women just like her.
Fast forward to 5 years later when she was in a redundancy situation while pregnant with her second daughter, Jennifer decided that was the right time to pursue this idea.
In 2016, with the help of foot specialists and footwear experts, she launched on callashoes.co.uk with a small collection of shoes and now in 2021, Calla has 7,000 customers in over 50 countries around the world and continues to grow each year.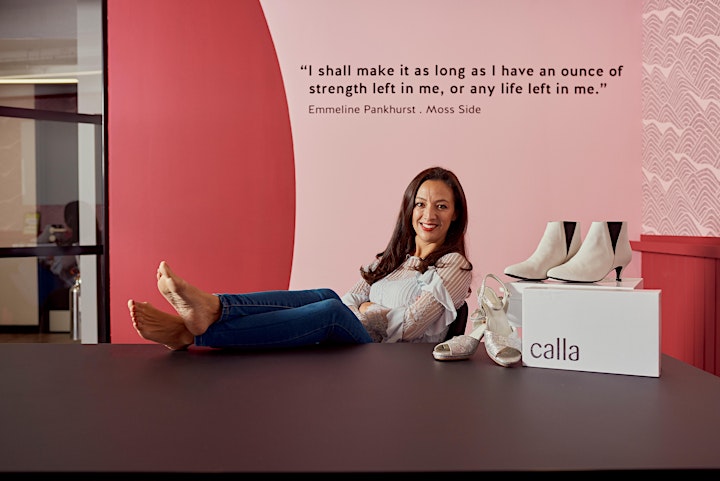 Organiser of Infrastructure to Scale with Jennifer Bailey