InfraTech and the Transformation of Transport Infrastructure
About this Event
The convergence of technology and data with infrastructure is driving huge advances in both the optimisation and development of large scale transport assets.
Digital integration, data analytics, real-time asset monitoring, automation and Artificial Intelligence are all transforming how we maintain, experience and invest in transport infrastructure. With this transformation comes a new pipeline of commercial opportunities for infrastructure and technology stakeholders to optimise, connect and build smarter infrastructure assets.
What are the major trends in Transport InfraTech? How is it changing project business models? And where are asset owners investing now and for the future?
Sir David Higgins, Chairman of Gatwick Airport
Mark Wild, CEO of CrossRail
Dr Daniel Ruiz, CEO of Zenzic
Thomas Studer, Associate Director Technology and Innovation for Macquarie
Anne-Marie Friel, Partner, Pinsent Masons.
Sir David Higgins, Chairman, Gatwick Airport Limited
Sir David Higgins became Chairman of Gatwick Airport on 1 January 2017. Sir David has been non-executive Chairman of High Speed 2 since March 2014 and has made strong progress in establishing an organisation capable of commencing construction in 2017. As Chief Executive of Network Rail, Sir David initiated a major reform programme focusing on transparency, value for money and accountability.
 Sir David also served as Chief Executive of the London 2012 Summer Olympics Delivery Authority, establishing the organisation and negotiating the overall budget with HM Treasury, and led the commercial negotiations for Stratford City, London & Continental Railways, and Westfield. He is a current Director of the Commonwealth Bank of Australia.
 Sir David holds a degree in Engineering from Sydney University and a Diploma from the Securities Institute. He is also a Fellow of both the Royal Academy of Engineering and the Institute of Civil Engineers.
Mr Mark Wild, Chief Executive, Crossrail Limited 
Mark became Chief Executive of Crossrail Limited in November 2018 and will lead this complex project through its final phases, including trial running, trial operations and the opening of the central section.
 Mark joined Crossrail Limited from London Underground, where he has served as Managing Director since June 2016.
 Mark has nearly 30 years' experience in safety critical infrastructure operations and construction. The great majority of his career has been spent in rail transportation, both mainline railways and high intensity metros.
 Mark is a Chartered Electrical Engineer and Member of the Institute of Engineering and Technology. 
Dr Daniel Ruiz, CEO, Zenzic
Daniel joined Zenzic as CEO in November 2017 to lead the UK's £200 million connected and self-driving development programme.Prior to leading Zenzic, he managed a 500-strong team as MD of Dynniq UK, tackling traffic challenges with technology-based solutions. Daniel also oversaw the London Streets Traffic Control Centre and maintenance of Greater London's 6000 sets of traffic lights, and set up the Transport Coordination Centre for the London 2012 Olympics.Daniel has a PhD in engineering from New College, Oxford.
Ms Anne-Marie Friel, Partner, Pinsent Masons
Anne-Marie has been advising clients in the infrastructure sector for 20 years and specialises in in the implementation of new risk sharing approaches (including collaborative delivery models and construction joint ventures) and complex renegotiations on major infrastructure projects and, in particular the NEC form of contract. 
Anne lectures widely on issues affecting the construction and infrastructure sector and is one of Pinsent Masons dedicated "Infratech" experts, looking at the digital transformation of infrastructure assets. Anne-Marie is a champion of innovation and use of new technology in delivery of legal services.
Mr Thomas Studer, Associate Director, Technology & Innovation, Macquarie Infrastructure and Real Assets (MIRA)
Thomas Studer joined Macquarie MIRA in 2018 as an Associate Director for Technology & Innovation. Holding a Master's Degree in Materials Science and Engineering from EPFL in Switzerland, Thomas has more than a decade's experience in the renewable energy sector, having worked in thin film solar cell and module development as well as in the process integration and ramp-up of production of solar manufacturing lines, including leading one factory as chief engineer. 
 Prior to joining Macquarie, Thomas was part of Saudi Aramco's renewable energy department from which derived the national renewable energy program, which brought forth the first ever sub $2cent/kWh bid for a solar power purchase agreement. 
With thanks to our Sponsor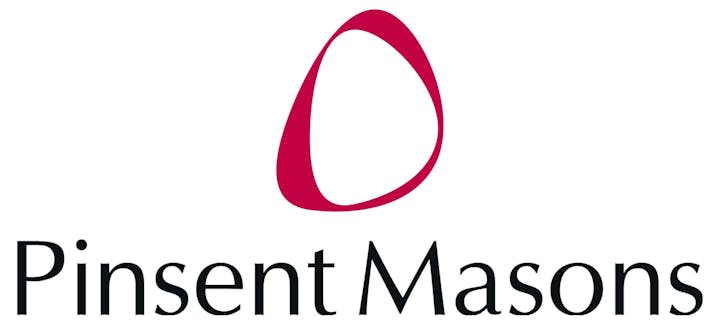 Terms and conditions
By registering to attend this event, guests agree to share their information with the Australia-United Kingdom Chamber of Commerce and third-party event partners. This information will be used by the Chamber for event communication purposes including event reminders and post-event follow ups where registered, to provide information on upcoming events, updates on the Chamber and its network, and to reach out with membership details and offers. Registrants will be able to opt in or opt out of these communications by progressing to the ticket purchasing screen.
Cancellation and refund policy
Only guests registered will be admitted. The Australia-United Kingdom Chamber of Commerce reserves the right to cancel or postpone an event to an alternative date. All registered participants affected by such a cancellation or postponement will be offered a full refund of the ticket price paid. No refunds will be issued for non-attendance at the event or for guest cancellations. A replacement guest is permitted by emailing invitations@australianchamber.co.uk up to 48 hours prior to the eve