This workshop will give an insight into the Infuse programme. A glimpse of what being part of Infuse means.
About this event
Infuse is about innovation and learning, providing a safe space to allow us to have the courage to try a new idea, the support to explore and prototype, and the resilience to learn, grow and improve from our failures.
Infuse focuses of two themes which were chosen as they both pose real, complex, wicked, and urgent challenges in Wales. These are Accelerating Decarbonisation and Supportive Communities.
In this session we are exploring Accelerating Decarbonisation, what that means and how we can innovate to meet our local, regional, and national targets for a greener tomorrow. In the session we will look at innovation from across the UK to see if their solutions meet our needs. We start to examine what our challenges are, we identify successful initiatives and look at ways of adapting and adopting them. We also examine how we can contribute to delivering the agenda using data better.
Infuse is a collaboration between Monmouthshire County Council (Lead) Cardiff University, Y Lab, Nesta, Cardiff Capital Region City Deal Office (CCR) and the ten local authorities that make up the region. Collaboration being the key word, we need expertise, experience and ideas from public service officers throughout the region.
Infuse is an innovation and research programme funded by the European Social Fund through Welsh Government; designed to build skills and capacity for innovative future public services.
NB This session is for professionals who work for public service organisations within the ten local authority areas that make up the Cardiff Capital Region.
Mae Infuse yn ymwneud ag arloesi a dysgu, gan ddarparu lle diogel i'n galluogi i gael y dewrder i roi cynnig ar syniad newydd, y gefnogaeth i archwilio ac arbrofi'n gychwynnol a'r cydnerthedd i ddysgu, tyfu a gwella o'n methiannau.
Mae Infuse yn canolbwyntio ar ddwy thema a ddewiswyd gan fod y ddwy ohonynt yn creu heriau gwirioneddol, cymhleth, gwych a brys yng Nghymru. Y themâu yw Cyflymu Datgarboneiddio a Chymunedau Cefnogol.
Yn y sesiwn hon rydym yn archwilio Cyflymu Datgarboneiddio, beth mae hynny'n ei olygu a sut y gallwn arloesi i gyrraedd ein targedau lleol, rhanbarthol a chenedlaethol ar gyfer yfory gwyrddach. Yn y sesiwn byddwn yn edrych ar arloesedd o bob rhan o'r DU i weld a yw eu hatebion yn diwallu ein hanghenion. Rydym yn dechrau archwilio beth yw ein heriau, rydym yn nodi mentrau llwyddiannus ac yn edrych ar ffyrdd o'u haddasu a'u mabwysiadu. Rydym hefyd yn archwilio sut y gallwn gyfrannu at gyflawni'r agenda gan ddefnyddio data'n well.
Mae Infuse yn gydweithrediad rhwng Cyngor Sir Fynwy (y corff Arweiniol) Prifysgol Caerdydd, Y Lab, Nesta, Swyddfa Bargen Ddinesig Prifddinas-Ranbarth Caerdydd a'r deg awdurdod lleol sy'n ffurfio'r rhanbarth. Cydweithredu yw'r gair allweddol, mae arnom angen arbenigedd, profiad a syniadau gan swyddogion gwasanaethau cyhoeddus ledled y rhanbarth.
Rhaglen arloesi ac ymchwil a ariennir gan Gronfa Gymdeithasol Ewrop drwy Lywodraeth Cymru yw Infuse; a gynlluniwyd i feithrin sgiliau a chapasiti ar gyfer gwasanaethau cyhoeddus arloesol yn y dyfodol.
Mae'r sesiwn hon ar gyfer gweithwyr proffesiynol, sy'n gweithio i sefydliadau gwasanaeth cyhoeddus o fewn y deg ardal awdurdod lleol sy'n ffurfio Prifddinas-Ranbarth Caerdydd.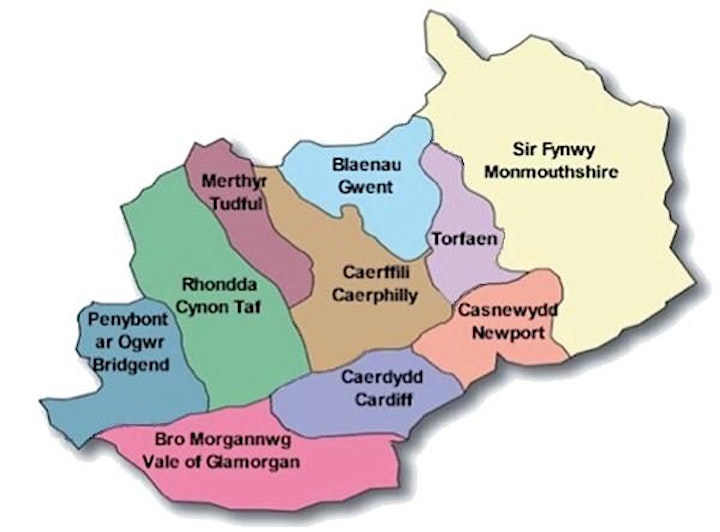 Organiser of Infuse: Innovative Future Services - intro to Accelerating Decarbonisation