About this Event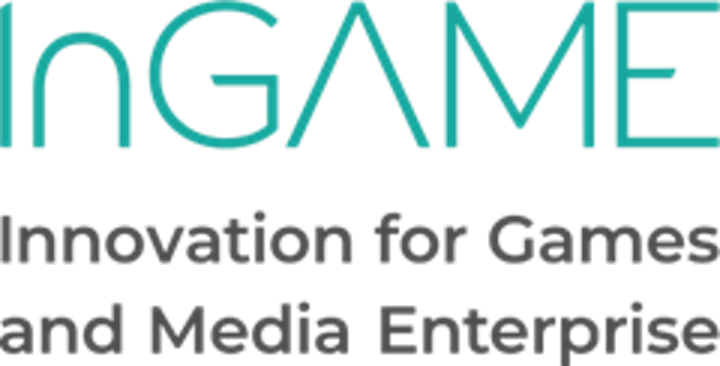 InGAME Insights are regular gatherings, aiming to bring the city's world-class Creative Industries and Games Industries together in an informal, relaxed setting. This time, we will meet at the InGAME's very own studios in the Vision Building (Unit 9). Come along for an inspiring evening with pizza and beer and learn more about the InGAME Voucher scheme and how you can benefit from them! The event is open to professionals from both creative and game industries, students, and anyone else who would like to learn more about the project and make new connections. 
InGAME Insights #1: AI for Writers
Each of the gatherings will focus on a particular topic presented by an industry professional, and the fascinating micro talk will no doubt spark many interesting discussions in the room.  There will plenty of time to talk about the topic, meet others, share what you are working on and find out more about the exciting opportunities coming up through the InGAME project. 
InGAME Insights will introduce you to the great minds you can access via the InGAME voucher scheme. The first one, Lynda Clark, is a Research Fellow for Narrative and Play and is interested in how writers can use AI in a creative way. As voice assistants and other automated services and systems become more ubiquitous, there are often press scare stories about robots coming to take our jobs. But what if they were our collaborators rather than our usurpers? Chatting with AIs can not only be an entertaining diversion in and of itself, these uncanny conversations can also provide creative inspiration for writers. Furthermore, harnessing the power of AI via specialist writing tools can lead to new forms of non-linear interactive fiction.
You can tweet about the event using #inGAME hashtag. 
Lynda Clark is a multi-disciplinary writer with a PhD in interactive narrative. Her debut novel Beyond Kidding was published by Fairlight Books in October 2019, and her short stories have been shortlisted for the BBC Short Story Award and the Commonwealth Short Story Prize. She previously worked as a writer and producer in the games industry and in July 2019 joined the InGAME project as a Research and Development Fellow in Narrative and Play. Her current research involves exploring AI as a storytelling tool.
About Creative Dundee
Creative Dundee believes that culture and creativity are essential catalysts for positive change. We exist to support creative talent to base, grow and sustain their practice in and around Dundee, by amplifying and connecting the city's creativity.
We create the spaces to enable opportunities, galvanise action and profile the city so that citizens and visitors alike can access, experience and enjoy Dundee's active creative scene.
About InGAME
InGAME: Innovation for Games and Media Enterprise offers a range of opportunities to access resources from events, workshops, technology testbeds and hotdesking in their lab space. At the heart of their offer is the InGAME Voucher Scheme, an independently assessed application for R&D Support, which offers organisations the chance to utilise the talent, technology and knowledge available through the InGAME Partnership. The InGAME voucher scheme was launched in July 2019 and more information can be found on the opportunities page. InGAME is part of the Creative Industries Cluster Programme, funded by the Arts & Humanities Research Council and part of the Industrial Strategy.