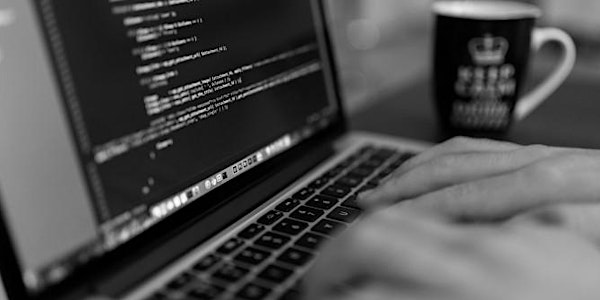 Ingenious & Enterprising Women Edinburgh: Networking for Women in STEM care...
Location
Codebase
38 Castle Terrace
Edinburgh
EH3 9DZ
United Kingdom
Sales Have Ended
Registrations are closed
Thank you! We look forward to seeing you soon.
Description
About the event
We hope that you can join us in Codebase Edinburgh for one of our national networking events for the Ingenious Women Scotland programme. Designed specifically for women working in STEM roles, this networking event is open to all women of all career stages who are interested in reflecting on their careers and building their networks.
Agenda
1600 - 1615 Arrival and registration
1615 - 1620 Introduction to the Ingenious Women programme - Dr Joanna Young
1620 - 1700 Guest speaker, Sharon Moore, IBM - "Sharon's Adventures in Wonderland"
Once upon a time, Sharon Moore used a Computer Aided Design application on work experience as an architect in secondary school, and fell tumbling through a hole into an exciting world of technology, travels and transformation. She'll share her story of the fun a job in technology can bring, the diversity of roles, and wealth of opportunity.
1700 - 1715 Guest speaker, Dr Sara Shinton
1715 - 1800 Informal networking
About the Ingenious Women Scotland programme
Ingenious Women is a programme which empowers female researchers to take control of their careers. It was founded by Janet Wilkinson and Sara Shinton and the programme has been run four times in previous years by the University of Edinburgh. Due to the success of the programme, it is now going national and Ingenious Women Scotland will run for the first time in 2018.
This is one of a series of five short networking events that will be held around the country in Aberdeen, Stirling, Dundee and Edinburgh in the spring of 2018. These networking events will be followed by a series of three residential weekends, where there is space provided for learning, discussion, reflection and creativity, away from work and home life. The networking events are open to all; for more information about the programme and how to apply for the residential weekends please visit the Ingenious Women website.
We hope that you can join us for the event!
Networking events: (open to all)
15.02.18 Aberdeen (12pm-2pm)
(TBC) Dundee
22.03.18 Stirling (3pm - 5pm)
28.03.18 Edinburgh (4pm-6pm)
(TBC) Glasgow
Residential weekends: (applications close on 15th March - apply here)
20th - 22nd April: Weekend 1, Creativity
26th - 27th May: Weekend 2, Cash
23rd - 24th June: Weekend 3, Control
(all residential weekends will be held in the Westerwood Hotel, Croy - the weekend part of the programme is by application only.)
What previous participants said about the programme


"Having time to think, reflect and chat about important issues relating to my working life and relationships, guided by helpful activities with a group of really interesting and confident women."
"The course was excellent and well worthwhile. It has made a huge difference to my self-confidence and my career aspirations and given me the confidence to recognise my potential and consider more ambitious careers than I would have done prior to the course."
"This is easily the most enjoyable, the most empowering and the most effective course I've ever been on. I'm extremely grateful to have had the opportunity to be part of this."


Partners
The Ingenious Women programme is held in partnership with Scotland CanDo. The programme is run through the University of Edinburgh and University of Glasgow.