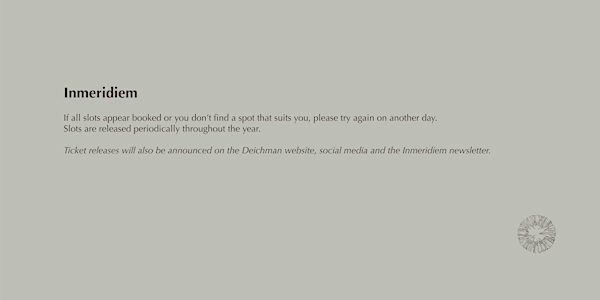 An artwork experienced by one person, once a day, at the time between sunrise and sunset.
About this event
Inmeridiem is an artwork that happens once a day, for an audience of one, at the precise moment between sunrise and sunset. The artwork is installed on the third floor of Deichman library, Bjørvika from September 22, 2021 to September 23, 2022.
The experience lasts about 20 minutes, but please reserve no less than 45 minutes when you book your spot. Please plan to be prompt (or early). A library representative will meet you at the information desk on the 3rd floor.