Description
INNER FIRE Social is back again to connect with Those Who Share Passion For Health, Love & Happiness! Friday May 18th at Studio 88 Blue Room in hear of West End 6.00pm.

Mind Well-being Social Evening
Connecting Balanced Lifestyle Enthusiasts With Wellness Practitioners
Discussion Panel:
''You make a difference - your life, your responsibility, your creation, your inner power, your results"
INNER FIRE Social is a series of inspiring events for everyone interested in a healthy living, designed to connect you with wellbeing experts, companies, media, products and services.
Happening every 2 months in London's unique locations.
Featuring health & wellness speakers, music from local artists, well-being and lifestyle brands, healthy food and surprise entertainment.
DESIGNED TO CONNECT YOU WITH WELLBEING EXPERTS, COMPANIES, MEDIA, PRODUCTS AND SERVICES
To create a welcoming, uplifting and fun social environment
To engage in mindful conversations about balance mind and body
To guide you on your journey toward a healthy and happy life
To make lasting connection, leaving you inspired to cultivate your best self
Live Entertainment + Socializing + Treats From Wellness Brands + Speakers Panel + Prize Draw
+ Cocktail Hours
WHAT TO EXPECT?
You will be welcomed by our team ready to take you through what is happening during the evening and to connect you with other guests.
A few wellness and lifestyle brands will be displaying their products, for you to sample.

Musical live entertainment will add fun for your enjoyment.
Fitness, health & wellness experts discussion panel will advise on how to use your mind in order to support your physical health and fitness, what we can do to maintain a good mental health, keep your body in shape, strong and young for long.
Fruits composition by Ben Artistic Fruits Carving http://www.benartisticfruitscarving.co.uk/
Opportunities to connect with expert brands, media and likeminded individuals, interested in well-being and quality lifestyle.
You will also have an opportunity to win amazing gifts as we will have few great PRIZE DRAW!
Event Tickets:
£9 Advance (limited number)
£7 Groups discounted tickets - must purchase minimum 3 tickets
£14 Standard
£20 At the door
EVENING AGENDA
18.00– Doors open
Networking
Happy Cocktail Hours
Come early to grab a treat from exhibiting wellness brands. They will have free samples, offers and discounts ready for you.
19.30pm – Entertainment/ Live music/ Speaking Panel/Prize Draw
- Live music
- Discussion panel of guest speakers ''How to turn self-doubt into self-love – a path to realizing own potential"

- Wellbeing sound session
21.30pm – Connect, Network and Explore
Grab a drink and chat to the person on your right. This is time to connect and get to know each other. Make sure you say hi to the hosts and the speakers. We will be there to get to know you and to help you connect with others.
1am - After party until late
Guest List will close at 9pm (last entry)
Dress Code: Smart/Glam/no trainers
Entry policy: Bring ID, Age 21+
SPEAKERS
Dr Sheri Jacobson - CEO and Founder of Harley Therapy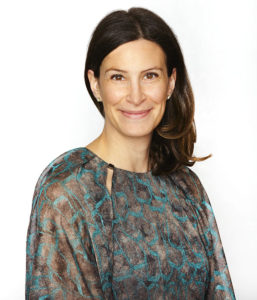 Sheri is the CEO and Founder of Harley Therapy, London's largest and most successful chain of private psychotherapy therapy clinics. With the best therapists in the field working under it's banner, since 2006 they have conducted over 250 000 therapy sessions, helping clients to reach fulfilment in work, life and love.
Sheri's latest project - HarleyTherapy.com makes therapy affordable and accessible to anyone in the UK with its simple booking system. Now anyone can start therapy with a qualified, vetted, counsellor from anywhere in the world. Seen on ITV, The Times, FT, BBC & Bloomberg TV
Sheri is passionate about de-stigmatising counselling and making mental health a positive mainstream topic. Her blog provides ad-free self-help information to over a million readers each year. She is also a sought after speaker on wellbeing and psychotherapy; delivering talks to forward-looking companies and appearing regularly in the press.
Steve Bessant - Lifestyle Coach/ Nutritionist/ Co-Founder of The Coconut Collaborative & Boostball
Steve is a leading expert in neuromuscular therapy and nutritionist with a high profile clientele. With 20 years of experience in the health, exercise and nutrition industry he runs a busy clinic in Essex treating clients with muscular skeletal issues through body work and soft tissue treatment including neuromuscular and cranial sacral therapy, and visceral manipulation.
Understanding the body and the effects of nutrition on physical and emotional wellbeing led me to pioneer the use of coconut milk in ice-cream and thus created dairy free food brand Bessant & Drury in 2011, which later rebranded to The Coconut Collaborative.
The Coconut Collaborative is now a leading food brand in the UK, stocked in all major supermarkets and with a range of products from ice-cream, to yoghurts and deserts. The product also retails in more than eight countries worldwide.
In 2016 I co-developed and launched a second food brand, BoostBall - a protein snack made with just seven natural ingredients - stocked in independent retailers and on all Virgin Atlantic flights.

MUSIC
Eve Jacobs - singer & pianist
Packed with soulful lyrics and impressive, classic melodies, this is the music of Belgium born Eva Jacobs. After impressing the audience of The Voice, Belgium, she was described as the 'Top Favourite' only months after her upbeat & joyous single 'Shine' was released from her debut album 'Eva Jacobs'. Played by the infamous radio station Radio 2 BE and MNM BE, Eva's music was being heard by thousands of ears across the country.
Unfinished with her national television appearances, her passionate & captivating performance in front of thousands at the Eurosong Contest 2014 was awarded 3rd place. After gaining national recognition and touring her home country, Eva has decided to bring her music to the London, UK where she is based.
The second album will be a combination of pop/soul/r&b/funk/jazz. Her name and marvellous music are definitely ones to remember!