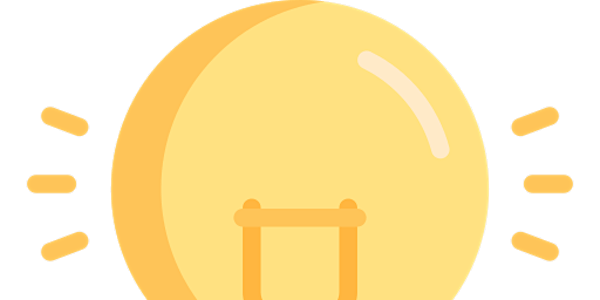 Innovate with data to unlock content & creativity in PR and communications
Innovate with data to unlock content & creativity in PR and communications
About this event
** FREE 𝐬𝐞𝐬𝐬𝐢𝐨𝐧 𝐟𝐨𝐫 𝐜𝐮𝐫𝐫𝐞𝐧𝐭 𝐜𝐨𝐦𝐦𝐬, 𝐏𝐑, 𝐦𝐚𝐫𝐤𝐞𝐭𝐢𝐧𝐠 𝐚𝐧𝐝 𝐣𝐨𝐮𝐫𝐧𝐚𝐥𝐢𝐬𝐦 𝐬𝐭𝐮𝐝𝐞𝐧𝐭𝐬 𝐨𝐫 𝐫𝐞𝐜𝐞𝐧𝐭 𝐠𝐫𝐚𝐝𝐮𝐚𝐭𝐞𝐬 (who 𝐡𝐚𝐯𝐞 𝐟𝐢𝐧𝐢𝐬𝐡𝐞𝐝 𝐚 𝐜𝐨𝐮𝐫𝐬𝐞 𝐢𝐧 𝐭𝐡𝐞 𝐥𝐚𝐬𝐭 𝐲𝐞𝐚𝐫) **
This 1-hour session will explore the big opportunities there are for PR and communictions professionals to unlock new types of innovation in content and creativity by embracing data.
It will help you explore ways to tap into a rich, untapped source of new perspectives, audience insights and ideas by embracing data; it'll give you inspiration and suggestions for making the most of data you might already have (but which is quite messy), as well as utilising the vast riches out there in the public domain.
Over 140 people attended my last Webinar and here's what some of them said;
"I'm always looking for new ideas, and to embrace new, more automated approaches to data collection... so your session definitely hit the spot!" Diego Bironzo
"a hugely insightful and instructive webinar... It really helped to focus a vague sense of the necessity for regularly commissioning new research when so much data is already available." Jenny Caven
"helpful session to make me think differently on some client projects" Peppa Sheridan, MCIPR
"really great" Eoin Smith
This session is being put on free of charge by Whetstone as part of its desire to support new and emerging talent in the PR and comms industry. (A small charge will be made for those who are not current students or recent graduates but who want to come along anyway!).