Description
As part of London Tech Week, the South West London Tech Cluster is hosting a series of seminars, panel discussions and networking sessions to help tech, hardware and creative start-ups, pre-start-ups and inventors to successfully innovate new products and services.
3 events over 2 days
Meaningful, Achievable and Profitable Innovation | Monday 12th June | 3pm - 6pm
How to know what your end user wants and then give them exactly what they need
Do you truly understand your target market or end user? Are you certain that your solution precisely meets their needs? Are you sure your innovation is actually innovative? Meet some empowering methodologies and discover how they can drive meaningful innovation in every organisation – from Tech Start-up to public sector Institution.

During this event we will discover why these methodologies are seen as critical to innovation in every sector and how you can access support for your organisation. We will dive into some of the techniques and approaches and review some success stories.
Read more http://swlondon.tech/docs/profitable-innovation-120617-v02.pdf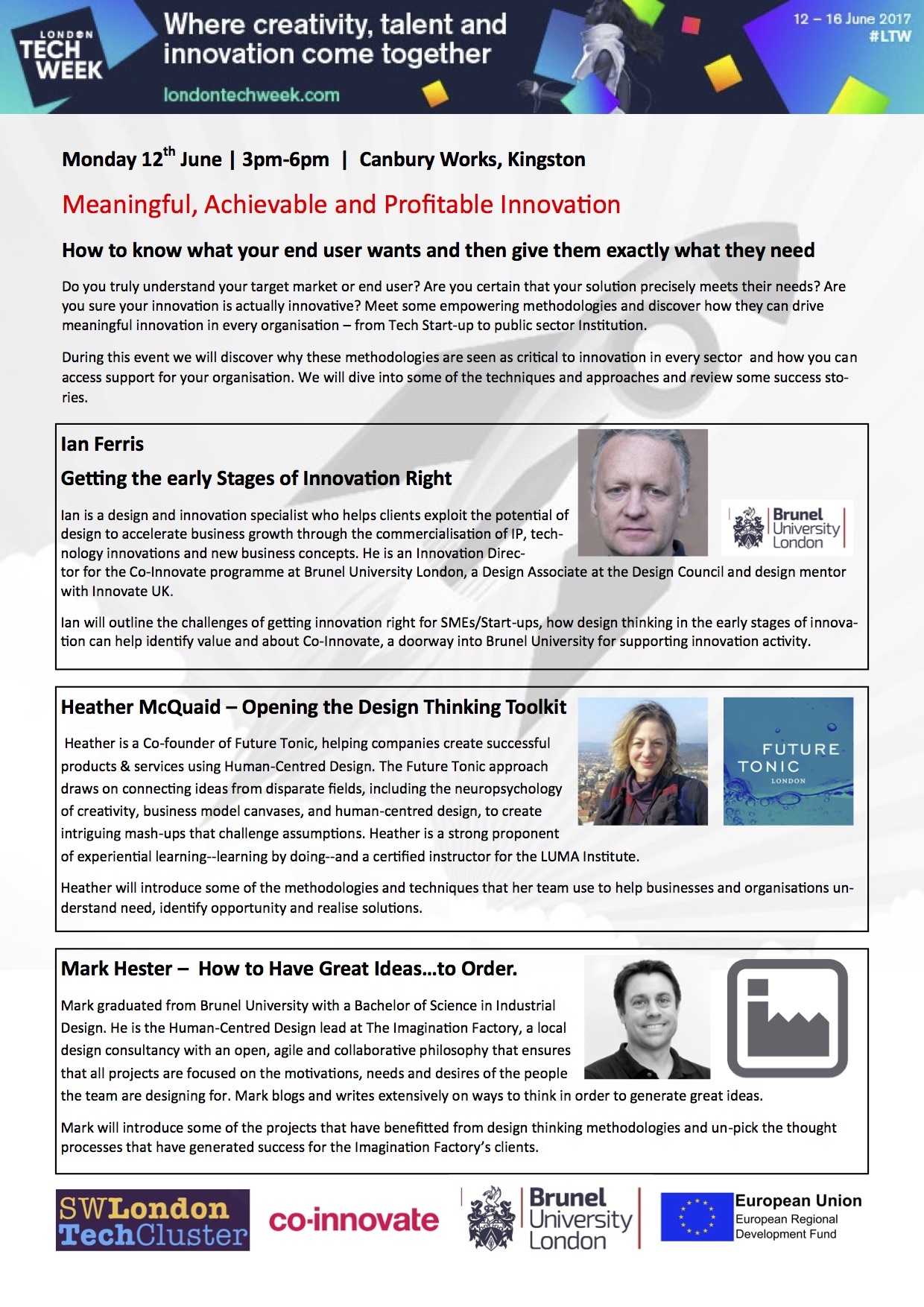 Facing your fears: De-Risking the Start-up Journey | Tuesday 13th June | 3pm-6pm

How to identify start-up risks and avoid the pitfalls
Over half of all tech start-ups fail but apparently that's ok! The myth from Silicon Valley is that you should fail fast and fail often. That's all very well except that your friends and family have boot-strapped your business and you've bet the house. You can't afford to fail! The good news is that there are plenty of ways to de-risk your start-up journey and improve your chance of success.
In this session we will touch on a number of reasons for start-up failure including poor access to finance, equity mismanagement, poor product execution, running out of money and pricing/cost issues.
Read more http://swlondon.tech/docs/derisking-startup-130617.pdf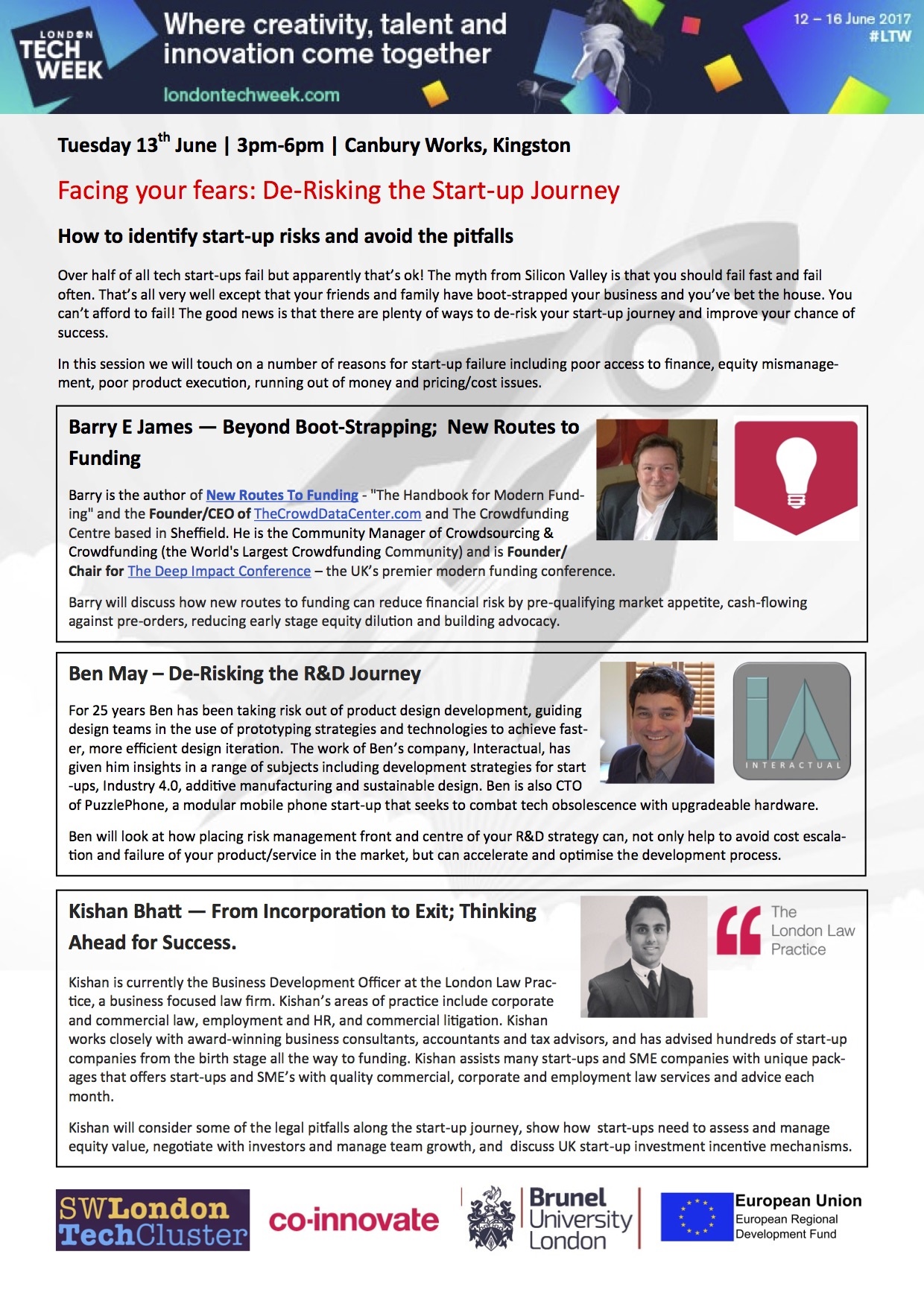 Gone in 60 Seconds: Networking, Beer & Pizza | Tuesday 13th June | 6.30pm - 8.30pm
Sponsored by Canbury Works and CRE-8 – the new co-working space & Make+Test Lab in the centre of Kingston upon Thames.
This session is open to all-comers as well as attendees from either of the afternoon seminar events. We plan to have several rounds of 60 second pitching when anyone can stand up and pitch; projects, ideas, needs, business services – (almost) anything!
Read more http://swlondon.tech/docs/networking.pdf