Description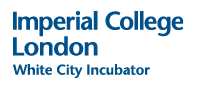 Building effective teams
Monday 26th March 2018, 2.00pm – 5.30pm
Imperial White City Incubator
This module is designed to provide attendees with an idea and some tools of what it takes to build an effective start-up team. Delegates will have the chance to engage with industry experts on the technical aspects as well as those who have built and managed teams in their own start-ups.

The module is preceded by a networking lunch from 1.00pm – 2.00pm.
Why attend?
Learn about the various legal requirements in hiring the first team members;
Get a better understanding of the incentives available to founding team members (equity vs. salary);
Listen to examples of how other entrepreneurs have built and managed teams;
Understand what may change when the team begins to grow;
Learn what it takes to build a strong, innovative culture.
Cost of participation

This module is dedicated to members of Imperial College London community: academics, staff, students and alumni and participation is free of charge.
Topics covered
Contracts, option agreements, incentive schemes;
Initial team hiring and management;
Building a culture;
Growing a team to scale;
Contingency planning and pitfalls.
Presenters
There will be a variety of guest speakers and presentations from various entrepreneurs and innovation ecosystem experts.
NOTE: By registering for this event on Eventbrite, you will be simply expressing your interest in attending. We will contact you during the week commening 19th March to confirm your place.
NOTE: By registering for this event, you agree to have your e-mail address added to the Imperial Innovations Events newsletter.
About the Innovation Academy
Imperial Innovations has launched the Innovation Academy to support the entrepreneurial ecosystem at Imperial College London.
The Innovation Academy provides a series of 8 business modules focused on the fundamental knowledge you need to build, grow and exit a spinout company.