Event Information
Location
Location will be shared on confirmation of attendance
Description
Innovation Academy: Legal essentials provides an overview of the key legal documents and concepts that are essential in forming a start-up company.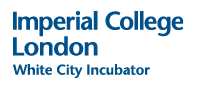 Why attend?
Understand the legal foundations of founding a company

Hear advice from experienced company founders on what to do and what not to do when considering legal agreements

Meet potential mentors and business partners;

Network with like-minded Imperial peers;

See worked examples that will help you get to grips with key legal documents
Topics covered
Pre-company formation
Case studies on pitfalls

Founders contracts – dispute resolution between founders

How to choose a lawyer

How to efficiently work with a lawyer
Formation and investment documents
Explanations of licences from Universities, Articles, IA, NED letters, etc
Post formation
Directors duties

Filing requirements

Board minutes

Explanation of term sheets
Distribution agreements, manufacturing agreements etc
Presenters
There will be a variety of guest speakers and presentations from various investors, entrepreneurs, public funders and innovation ecosystem experts
Registration
Please note that by registering through this page you are simply registering your interest in attending. We will contact you via email to confirm your plans for attendance in the two weeks before the event takes place.
Date and Time
Location
Location will be shared on confirmation of attendance