Description
Looking to overcome the barriers of R&D investment? Join 100 business leaders at this half-day conference and gain insight on how to drive your business forward.
Shifting the dial on the UK's research and development performance is critical. The UK underinvests in R&D, currently spending 1.7% of its GDP on R&D, compared to the OECD average of 2.4% of GDP, and countries such as Germany spending almost 3% of GDP.
Dame Carolyn Fairbairn, the CBI's Director-General, will open the conference explaining the importance of R&D investment to the country's economy and its future competitiveness. Carolyn will also share key takeaways from a brand-new CBI report on regional R&D investment, which is being created in partnership with Reckitt Benckiser (RB) and will be released at the event.
The conference will take place at Reckitt Benckiser's (RB) brand new £105m Science and Innovation Centre, RB's biggest healthcare development centre and the largest single innovation investment in the company's history.
Three great reasons why you should attend:

Gain practical advice on the steps you need to take in your business to help drive UK's progress towards 3%, and become a leader in new technology markets
Hear from speakers of R&D active business throughout the UK and get key takeaways that you could implement in your own business
Network with senior professionals at organisations who have already taken steps to increase their R&D investment

With significant regional disparities in levels of R&D investment, the government's commitment to raise UK R&D spend to 2.4% of GDP represents an opportunity to build new innovation capacity throughout the country, catalyse regional growth, reduce inequalities in regional productivity and position the UK as a leader in new technology markets. This event will outline the value of business innovation and showcase businesses that are investing in R&D across the country and tackling the Industrial Strategy's 'Grand Challenges' – which includes artificial Intelligence and data, ageing society, clean growth and the future of mobility.
PROGRAMME

11:00 Registration, refreshments and networking
11:30 Welcome and official opening of the CfSE
Laxman Narasimhan,Chief Executive, RB

11:40 Keynote address: The importance of R&D investment to the country's economy and its future competitiveness 3% campaign
Carolyn Fairbairn, Director-General, CBI

11:50 Keynote address and Q&A
Speaker tbc
12:20 Panel discussion: Businesses tackling grand challenges together
The Government's Industrial Strategy sets out four grand challenges facing individuals and society across the UK and beyond; ageing society, clean growth, the future of mobility, and AI & data. No single business or sector has all the answers. Innovative businesses, working together, will be critical to developing solutions. These events will showcase emerging success stories and some of the tools available to support collaborative work towards solutions.
13:00 In conversation with
Speaker tbc
13:30 Closing remarks
13:35 Lunch and networking
14:30 Close
Strategic partner: Reckitt Benckiser (RB)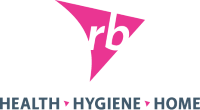 Who should attend?
Open to all, this conference will be of most interest to you if you are responsible for:

Innovation
Research and development
Strategy
Ticket information:
All CBI members and non-members are welcome.
CBI members benefit from free tickets - a saving of £350+VAT!
If the event is heavily subscribed, member ticket restrictions may need to be applied.

Affiliate places: £400.00 + VAT
Non-Members: £450.00 + VAT
If you have any questions:
Please contact the Event Manager Karen Peters.

Not a CBI Member:
Why not consider joining? See the benefits of becoming a CBI member here.
Terms and Conditions:
The Terms and Conditions for CBI events are available here.
Committed to protecting your privacy:
We respect your privacy. For more information on how we are committed to protecting your privacy and data, please click here.