Description
Digital Transformation is on everybody's list; but what expectations are there for Innovation as a result of Digital Transformation?
Join us for an interactive and engaging session that will cover the following:
Agenda
• Understanding the 'why' for Digital Transformation
• Why innovation should be an expected outcome of your transformational journey
• Building a business centered on digitally enabled innovation

Throughout the session, we will be looking at examples from the wider market, sharing best practice, and discussing the implications for your business. This is an engaging and interactive session.

As capacity is strictly limited, we ask that you secure your place early, and please advise us if you are unable to attend after booking your place so that we can free up the ticket for those who are waitlisted.


Upcoming Atmosphere Workshops: http://www.weareatmosphere.com/events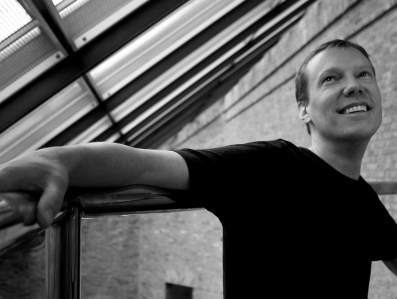 Your facilitator will be Ben Hart, founder of business futures practice, Atmosphere. A digital entrepreneur, strategist and thought leader, Ben excels in sharing a blend of practitioner experience with an educators approach to transferring knowledge.
Ben has led global digital strategy working with the likes of American Express, Honda, Post Office & Lloyds TSB. Prior to that, pioneering on-screen interactivity with Adidas, EMI, and Honda

Formally a tutor of the Institute of Direct Marketing's digital diploma and currently a professor of marketing at Hult International Business School, ranked in the top 1% of business schools worldwide. Ben teaches digital marketing and business transformation to masters students and MBAs as well as mentoring the innovative action projects working with clients like Coca-Cola and Bupa.
https://uk.linkedin.com/in/7benhart
Image Credit: Curves by Jason James on Flickr
For more information on the Atmosphere program of events, please contact:
Kseniia Plotnikova
+44 (0) 203 031 6675 or
kseniia.plotnikova@weareatmosphere.com